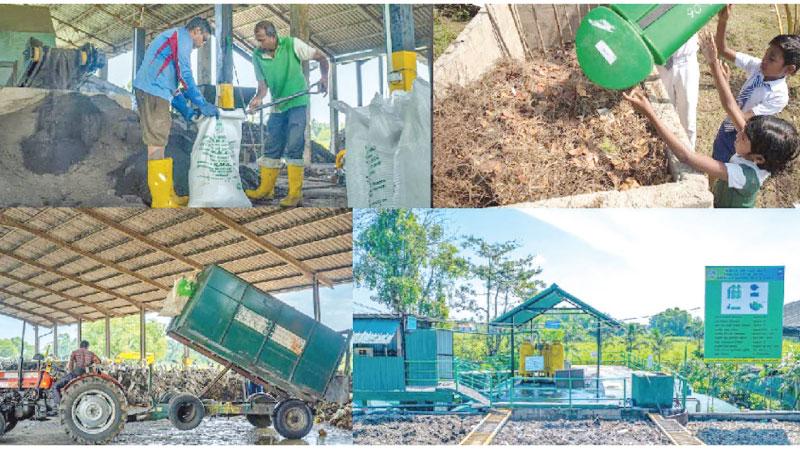 The United Nations Development Programme (UNDP) says that due pandemic and several other global issues Sustainable Development Goals (SDGs) set for 2030 are severely off track.
One key component in the path to climate, environmental and social resilience in our society is to accelerate progress on sustainable development, both locally and globally.
Currently, only 7.2% of used materials are cycled back into our economies after use. This has a significant burden on the environment and contributes to the climate, biodiversity, and pollution crises.
The plastic pollution and the waste issues are not just a global problem – but a very real local problem as well. Sri Lanka imports over 500,000 MT of virgin plastic annually, straining the country's waste management systems. An estimated 1.59 million tonnes of plastic waste are mismanaged. About half of this amount ends up in canals, rivers, and eventually the ocean, endangering marine ecosystems. Currently, only 33% of all plastic waste is collected, out of which only 3% is recycled nation-wide.
With an average 0.4-1 kg daily per capita waste generation, Sri Lanka produces 10,786 tonnes of waste per day. According to the Waste Management Division of the Central Environmental Authority, only about half of that gets collected as municipal waste. Overall, 85% of waste generated is estimated to be disposed inappropriately, mainly through indiscriminate open dumping and burning, giving rise to health and environmental impacts. Nearly 16% of the country's total GHG emissions is generated from waste.
Important steps have been taken, particularly by the government, in the right direction over the last few years to address regulatory, technology and financing gaps that restrain investment in waste solutions.
World Environment Day 2023 is a stark reminder of the work that needs to be done to ensure the safety and resilience of the current and future generations. It is time to accelerate this action and transition to a circular economy, moving from pollution to solutions.