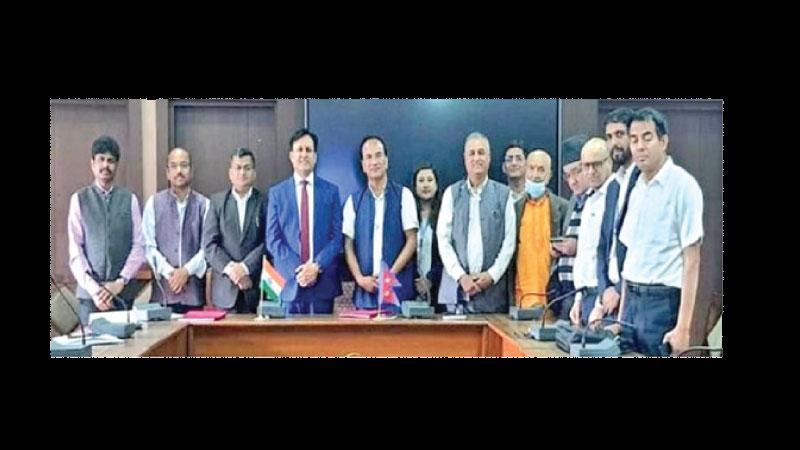 India and Nepal signed a memorandum of understanding for two High Impact Community Development Projects with the assistance of the Indian government.
According to a press statement released by Indian Embassy, the two projects, the construction of Malagiri Shanti Yogashram, Ramechhap District and Kedar Jyotipunja Multiple Campus, Doti District of Nepal shall be implemented through Ramechhap Municipality and Badikedar Rural Municipality.
The total cost of the two projects is around INRs 80.33 million.