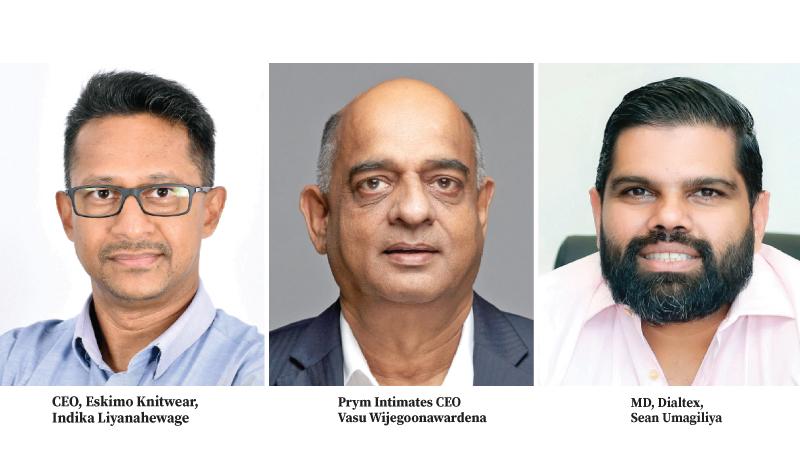 External financial support and debt restructuring alone will be insufficient for Sri Lanka to overcome the economic crisis.
First, Sri Lanka will have to rely on restoring its trade and exports to pre-pandemic levels but in a changed world. The Generalised System of Preference Plus (GSP+), an EU trade regime that gives Sri Lanka's exports duty concessions, expires at the end of 2023, and regaining access to the new GSP system will be crucial.
At the EU-Sri Lanka 25th Joint Session of the Commission held recently, The EU delegation commended Sri Lanka on the resilience of its democratic institutions, and the government's progress in stabilising the economy. The group also presented the new EU GSP+ Regulation, which is expected to come into force on  January 1, 2024, for the next 10-year cycle.
In the coming months, as Sri Lanka works its path out of the crisis, with support from multilateral institutions, there will be reforms and a restructuring of different sectors and perhaps the entire economy itself. Countries that have fostered long-standing relationships with Sri Lanka including Germany, whose businesses have decades-old business operations in Sri Lanka will assuredly step in to support this transformation process.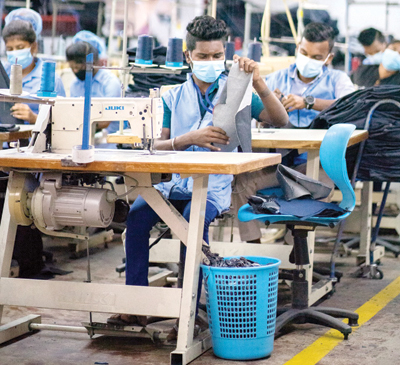 As one of the most important economies in Europe, Germany added its voice to that sentiment. A Federal Foreign Office spokesman said Germany is committed to a sustainable solution to the current economic crisis in Sri Lanka and supports the country's negotiations with the IMF.
In 2021, Sri Lanka's exports to the EU were just under USD 3 billion and more than USD 750 million or 25 per cent of that USD 3 billion was in exports to Germany.  This indicates the importance of Germany to Sri Lanka's trade economy.  In 2019, trade with Germany crossed USD one billion, growing at around 8-10 per cent year.
The combination of the pandemic and economic crisis has been instrumental in halting that growth, or at best, dampening the growth momentum. Apparel, comprises about 44 per cent of total exports and 33 per cent of direct and indirect employment.
The specialisation, innovative capacity and ethical manufacturing practices are the unique selling points for Germany entities to do business in Sri Lanka.
Germany's Ahlers AG, the second largest manufacturer of men's fashion in Europe helped set up Dial Textile Industries (DialTex) in Sri Lanka in 1979. The company's portfolio includes jeans, pants, chinos and cargo pants, all of which make Sri Lanka critical to their supply chain.
Managing Director of Dialtex Sean Umagiliya said, "Ninety percent of what we produce here in Sri Lanka is sent to our parent company for very discerning premium customers. All processes are done in-house, which means there is an intense focus on quality. Government support for exports right throughout the challenging times ensured that we continued production without any issues."
As testimony to his company's confidence in Sri Lanka, Umagiliya points to the company's investments in modern technology; Dialtex uses laser technology and wash processes that are not only environment-friendly but also add a quality finish. Dialtex has been in Sri Lanka for over 43 years and will continue to look at opportunities in and around the country.
Eskimo Fashion Knitwear, another fashion and apparel retail brand based in Chemnitz in the state of Saxony, Germany set up a manufacturing subsidiary in Sri Lanka in 1982. Eskimo produces winter accessories including gloves, shawls, socks, tights and caps. Eskimo was also one of the apparel companies that set up operations in the war-torn North-East of the country as the 30-year-old conflict came to an end in 2009.
Director and CEO of Eskimo Knitwear Sri Lanka, Indika Liyanahewage said, "Over 95 percent of our products are meant for customers such as Decathlon and Next in Europe. When Eskimo set up in Sri Lanka, the plus points were the country being an open economy, had a quality workforce that was easily accessible and there were other companies which were already well established."
When asked how Eskimo was navigating the economic crisis, Liyanahewage says he is confident the crisis will end. "We basically go back to basics. We optimise resources, manage costs efficiently, and while doing that, we protect our people, ensuring their livelihoods are stable."
What of the future? "We will be making investments in machinery and equipment, but that's directed at maintaining quality and meeting customer expectations," Liyanahewage said, adding "We aren't planning any expansion yet as we are still monitoring developments in our markets globally. Our German owners love Sri Lanka and are very happy with the work environment."
While Eskimo and DialTex have been in Sri Lanka for 40 years, there have been more recent entrants from Germany including Prym Intimates Division, a joint venture between Germany's William Prym and UK's Stretchline. With a legacy of close to 500 years, Prym Group is the JV supplier to global intimate wear brands, who set up in Sri Lanka in 2002, manufacturing Hook & Eye closures, Bra-wires, rings and slides, bra straps and other components used in intimate wear.
Prym Intimates CEO Vasu Wijegoonawardena said, "While we export mostly to the USA, about 35% per cent of our products are for the European brands of which approx. 10% goes to Germany. Plans are afoot to increase our market share in Europe by over 50% over the next few years as we see potential in this region."
While the crisis hasn't dampened optimism or confidence, he said, "Prym has been in Sri Lanka since the war and this is not our first crisis." However, he acknowledges that the high inflation and the unrest was concerning, leading to buyers wondering about fulfilling delivery commitments.  "But we managed these concerns well as Prym did meet all timeline commitments."
Like the others, Prym set up operations in Sri Lanka because it seemed a good prospect at that time. "In the 20 to 25 years of being here, we have a whole new pool of talent that has developed to serve the needs of the apparel industry," Wijegoonewardena said.
All three companies differ in operational scale and in product mix, but all agree that continued market access to the EU under the GSP+ regime matters. Another aspect they concur on is that the government of Sri Lanka must stay committed to ensuring that Sri Lanka remains in that GSP+ regime.
"Access will not be lost on January 1, 2024," said Umagiliya adding, "There will be a two-year grace period in which Sri Lanka can make its case and continue to have GSP+ privileges for another two years until the end of 2025." In that time frame, Sri Lanka must do whatever is necessary to maintain market access to the EU under GSP+."
They also agree that pursuing an FTA would be a good option as well. - Joint Apparel Association Forum