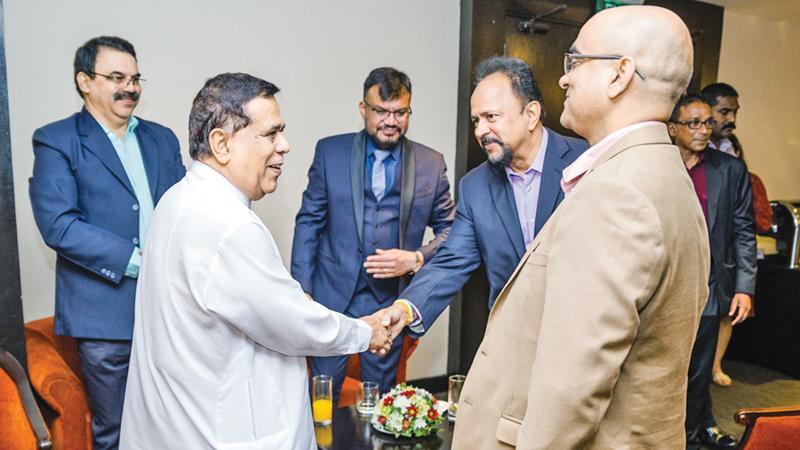 Marine schools in the country should make every effort to provide job opportunities for youngsters in the seafarer sector as it is a very lucrative profession and is fast growing in Asia and elsewhere, said Ports, Shipping and Aviation Minister, Nimal Siripala de Silva.
He was speaking at the signing of an agreement between locally based Manaco Shipping and the Hamburg based Bernhard Schulte ShipManagement (BSM) in Colombo last week.
The Minister said that not only the Government but even the private sector and others should provide a helping hand towards this end because it will benefit the country to gain more remittances which is the need of the hour.
The Government last week pledged its fullest support to improve the local seafarer sector with international stakeholders with more cadres as it will draw in more foreign exchange to State coffers among other benefits.
"This is an important sector that has to be upgraded to the fullest and it is hoped that with local seafarer manning companies tying up with international entities that this goal could be achieved soon."
"In my capacity as the subject Minister I will provide my fullest cooperation and assistance to the manning companies planning to provide employment to youth," he said.
President of the National Union of Seafarers Sri Lanka, Palitha Atukorale said, "Currently there are an estimated 17,000 active Sri Lankan seafarers who are known worldwide for their efficiency, discipline and above all honesty in their line of duty."
The BSM is the world's third largest maritime solutions provider managing a fleet of 600 vessels, 18,000 seafarers and 2,000 shore-based employees while Manaco Shipping is the top most manning agent based in Colombo.