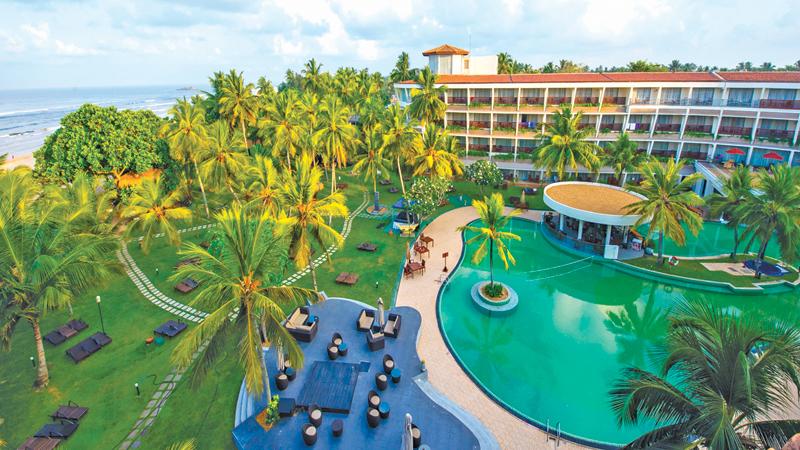 With the global and local hospitality industry returning to pre-Covid-19 levels, Browns Hotels & Resorts, a part of globally diversified conglomerate LOLC Holdings PLC, is aggressively expanding its footprint in Sri Lanka and across the region.
"We see a healthy trend in the local hospitality industry with more international airlines patronising Sri Lanka resulting in an increasing number of tourist arrivals. This will undoubtedly result in positive occupancy levels across the country and we also see a healthy trend where more up-market travellers are now visiting Sri Lanka," Group General Manager of Browns Hotels & Resorts, Eksath Wijeratne told Sunday Observer Business.
Due to the winter season ending, there will be a drop in European and Russian arrivals, but this should be mainly compensated by the influx of Chinese and Indian tourists.
He said that this healthy arrival trend is also evident in the region and to meet the future demands they are investing heavily in Sri Lanka, Mauritius and in the Maldives, and are looking for opportunities in other countries as well.
"In Mauritius we have made a series of offshore investments with Radisson Blue Poste Lafayette Resort & Spa," Wijeratne said, adding that an investment was made two years ago and today they have 100 keys for business and leisure travellers, in Mauritius.``
Entry to Maldives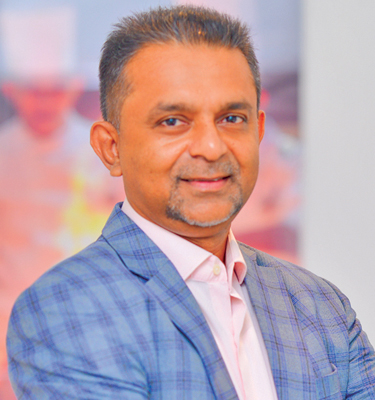 Commenting on their Maldivian operations, he said that there are five upcoming developments in the country.
"This includes the largest hotel project Nasandhura Palace Hotel and Apartment Complex in the city of Male. Nasandhura Maldives is planned as a luxury city hotel with over 136 rooms, over 118 apartments and a sophisticated retail mall which will be considered as a flagship property and an iconic development in Male city.
The management is also engaged in other significant investments including Bodhufaru Beach Resort, nestled in North Male with 470 keys, Browns Ari in South Ari Atoll Island with 100 keys in the pipeline and Browns Raa, on Raa Atoll, as a luxury private retreat. "These will see the group having over 960 keys in the Maldives."
Sri Lanka operations
Commenting on their local operation he said that the hotel group has now elevated as the third largest hospitality group in Sri Lanka, having 903-star class keys.
"We will also make a strong concentration and investment towards the boutique hotel sector as we observe an emerging trend where high end clients will be patronising Sri Lanka in the future. This is one reason for us to acquire Elephant Corridor Hotel in Sigiriya," he said.
The Browns Hotels & Resorts also bought Serendib Leisure Management in 2020. Following the acquisition of Serendib Leisure Management, the property underwent a comprehensive renovation prior to being reopened to the public.
Browns Hotels & Resorts' presence in the leisure sector in the Sri Lankan portfolio includes The Eden Resort & Spa, with 158 keys, The Paradise in Dambulla - 67 keys, Dickwella Resort & Spa - 76 keys and The Calm Resort & Spa in Pasikudah - 70 keys, Avani Bentota Resort, Club Hotel Dolphin, Hotel Sigiriya, Occidental Paradise Dambulla, and a collection of ultra-luxe boutique properties branded as Reveal - Lantern Boutique Hotel, Ubuntu Beach Villas, The Beach House, The Lavender House and Stafford Bungalow.
The extension of the Southern highway and the opening of Mattala Airport has boosted deep south tourism.
"The authorities must look at providing more affordable air connectivity and reviving the Hingurakgoda, Batticaloa and Trincomalee airports to boost North East Tourism. Sri Lanka lacks a domestic scheduled local airline," Wijeratne said.
Sports and water sports activities too should be encouraged, and this will give a huge boost to rural tourism.
He said that the local railway too should be upgraded and train services, similar to 'Ella Oddesy', should be introduced.
HR factor alarming
A veteran hotelier with over 30 years' experience in the industry, said that the brain drain in the industry is very alarming. "With the pandemic and near shut down of the local hotel industry, some of the hotels retrenched staff. This resulted in these employees finding other means of employment or going overseas and some of them are now not returning to the hospitality sector. This has created an increased demand for trained staff."
"With the economic crisis the hotel sector employees also sought lucrative overseas employment and this has further aggravated the HR sector in the local hotel industry. Sri Lanka also needs more quality and well established hotels schools to fill the huge void emerging in the hotel sector," he said.
Wijeratne, however, said he was pleased to observe the female participation in the local hospitality sector increasing. "I wish to emphasise that the hotel industry provides equal employment opportunities for women.
It ensures that female employees are provided with separate and well-maintained living quarters. Women working in this industry have the advantage of designated holidays that allow them to visit their homes and families on a regular basis, which is often not available to women seeking employment abroad."
He also thanked the domestic tourists who travelled around the country to keep the hotel sector going, soon after the pandemic. "They kept the hotel industry going."
He also said that although the industry has taken many initiatives on enhancing energy efficiency, the high electricity tariff has created many issues for the hotel sector.
Port City investments
The group will also be building Colombo Port City's first star class hotel. The Marina Hotel, within the Colombo Port City, alongside the Colombo Marina, is to be developed as an iconic luxury hotel to attract discerning tourists and business travellers. Combined with a magnificent sea view and city view, the hotel will be developed with a classical contemporary ambiance. Colombo Marina Development, within the Colombo Port City, is a first-of-its-kind investment in Sri Lanka. Post-development, Colombo Marina will create a luxury experience in boating, dining, shopping and nightlife - unparalleled with any other location in Sri Lanka.