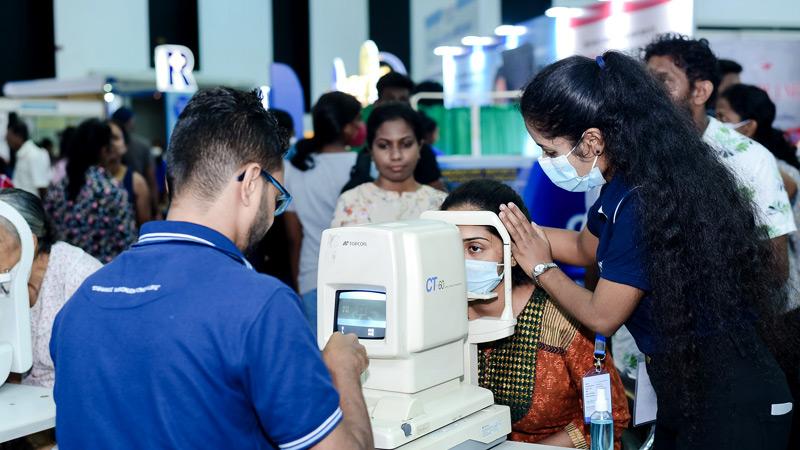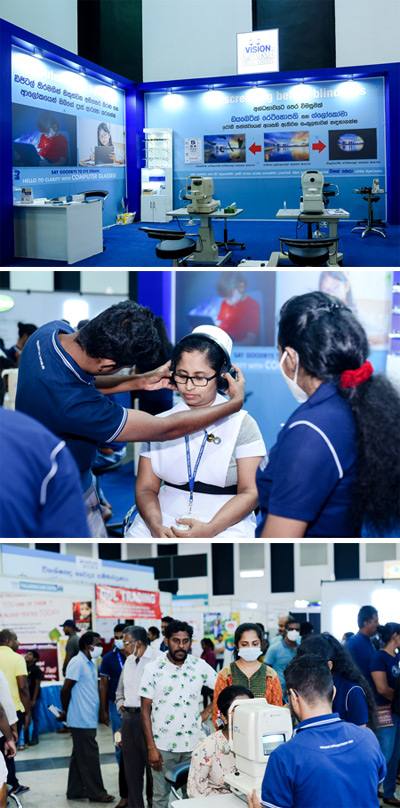 16th March 2023, Colombo: Vision Care, Sri Lanka's largest vision and eye wear solutions provider, engaged with over 1,000 patients at the 12th edition of Medicare 2023, Sri Lanka's National Healthcare Expo which was held recently at the BMICH.
Patients who visited the Vision Care stall were able to undergo eye examinations, eye pressure and hearing screening tests free-of-charge throughout the 3 days of the exhibition. Tests were conducted by a team of Vision Care's experienced and highly-qualified eye and hearing care professionals. All patients were given tips on how to take the best care of their eyes and hearing while those who were found to be having various eye and hearing conditions were given advice on the steps to be taken in the future to remedy their condition.
Organised under the theme 'Cure Sri Lanka' and featuring over 100 stalls, Medicare 2023 was a successful event that saw the local and international organisations from leading organisations in the healthcare industry. It featured 3 main expos under one roof - Ayurveda & Herbal Expo, Medical Tourism Expo and National Healthcare Expo. Over 10,000 individuals, including the general public and healthcare industry partners, had visited the exhibition during the 3 days.
With over 30 years of service excellence, Vision Care offers high quality eye testing, spectacles, computer glasses, sunglasses, prescription and cosmetic contact lenses as well as hearing testing and hearing aids. It has also pioneered the introduction of the best range of eyewear brands recognised globally to the local market and therefore Vision Care customers are able to choose from a wide array of top global brands for frames and sunglasses. Customers can access the latest eye care solutions as well as a wide array of brands for sunglasses and frames for men and women such as Ray-Ban, Vogue, Emporio Armani, Polo Ralph Lauren and many others.