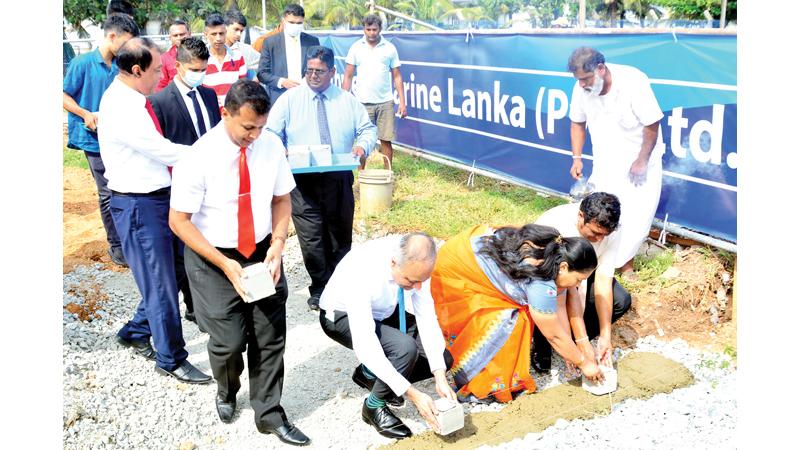 Northwest Marine Lanka commenced construction work on its new boat building facility at the Dikkowita Fisheries Harbour complex in Wattala last week.
Chief of Staff and Senior National Security Advisor to the President Sagala Ratnayaka and Chairman, Sri Lanka Export Development Board, Suresh de Mel were also present.
Northwest Marine Lanka manufactures large commercial fiberglass fishing vessels, but with this new boatyard, it aims to expand into the manufacture and export of luxury yachts and speed craft, entering a new era in leisure and tourism craft.
Chairman, Northwest Marine Lanka, Jagath Udayakumara unveiled his idea of setting up a training centre for apprentices to build fibreglass naval craft within the boatyard.
"This will add employment opportunities for our skilled boat builders not just locally but overseas as well," he said, adding that Northwest Marine Lanka is collaborating with an Omani partner to launch a boat building facility on Masirah Island in Oman, next year. Boats built by Northwest Marine Lanka are exported to Mauritius, Seychelles, Comoros, Oman, Senegal and the Maldives.