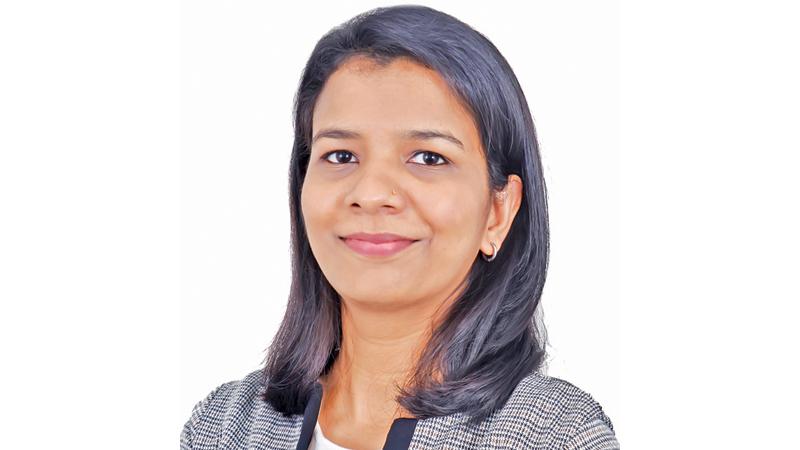 Q: What is the extent of the impact of the fuel crisis on Uber Rides operations? What is the company doing to tackle the emerging challenges?
A: The fuel crisis has been a challenge in Sri Lanka over the past few months and it did make commuting difficult. Low or no fuel availability meant that rides were impacted, especially the long-distance ones.
However, we seem to be past the worst as the situation is improving and the fuel availability is gradually getting better too. The long queues at the fuel stations are gone and we are in talks with relevant government authorities to support provision for fuel beyond rationed quota to those who are providing services
At Uber, we arecommitted to serving the people of Sri Lanka and our teams are working round the clock to move forward.
Q: How has the business recovery been?
A: At the peak of the crisis, when fuel availability was very low, many drivers had no option but to stop driving on the platform as the situation was very challenging. But now as fuel is becoming more available and demand is returning, we are seeing a clear uptick in business recovery.
To support the driver community during this difficult period, we increased trip fares to offset the impact of rising fuel prices during the peak crisis period. Given the drivers' ability to earn through the platform was hit hard, we provided ration kits to support drivers and their families. Majority of the drivers are now back on the platform and driving again to make an earning.
Q: Any emergent demand trends that you have witnessed over the past few months?
A: With low fuel availability, everyone wanted to conserve fuel as no one knew when the next refill was going to be available. Due to this, we saw an increase in short-duration trips in the first few weeks. Riders were reluctant to travel far as they needed transport to be back and drivers preferred shorter trips too as they had to ensure that they had enough fuel to come back home.
The other trend that we've noticed is the rise in Moto trips compared to other Uber products. Moto rides are relatively more affordable, and ideal for short distances. Given better mileage that drivers could draw from Moto Trips - we saw a significant pick up in the number of Moto rides on our platform. Moto trips are also great for first and last mile connectivity and people readily adopted this mode.
Q: One common concern by riders has been the rise in fares for Uber rides. What is your view?
A: During the crisis, industries across the board have seen an increase in prices. For the mobility sector in particular, rising fuel prices have a direct impact on costs as drivers have to shell out more for the same amount of fuel. In such a scenario, an increase in fares offsets the increase in fuel prices and helps make driving with Uber sustainable for drivers.
As the fuel situation has eased over the past few weeks, we have already made price reductions and will continue to monitor the situation closely to make further changes.
Q: How big is the opportunity for Moto? Or is it a fad that will go away?
A: The current uptick in demand for Moto may be attributed to it being more affordable and having higher mileage. Another factor may be strong supply as more people want to drive on Uber in their free time for a few hours to make some extra income during these challenging times.
However, we are certain that as more people get introduced to this zippy product at affordable prices, Moto will continue to grow as a product category on Uber. Riders love the product due to the ease with which it can navigate traffic congestion and even make those places accessible which are not suitable for cars. There is a growth surge for Moto across different Uber markets around the world.
It's also important to note that when the transition to EVs happens, it will most likely begin with two-wheelers. That's why Moto as a category is the one to watch out for.
Q: Who can sign up to be a Moto driver on the Uber platform?
A: We are very pleased to see the interest among people who are choosing to join our platform during this time. Anyone who has a bike and the requisite documents as required by law can start driving on the Uber platform to make an earning using their asset.
Especially, during the crisis, many people want to have the cushion of some extra income. Due to the flexibility that Uber offers it is possible for anyone, including a working professional to drive for a few hours on Uber while commuting to the office or back. Similarly, a student can drive with Uber in his free time and earn some extra money.
Q: What does the next nine to 12 months look like for Sri Lanka? Have you taken steps to secure fuel, particularly as the market has been opened to private enterprises now?
A: It has been a difficult time for Sri Lanka over the past few weeks and as a proud Sri Lankan, my heart goes out to the impacted families. I sincerely believe that things will get better and we will emerge stronger from this crisis.
The next few months will be important as we rebuild and get back on track. As a business leader, my focus will be on riders and drivers and making sure that we make every ride magical. We will continue to engage with public and private stakeholders to help support the Sri Lankan community in the best way we can.
Q: What is your plan with the EV transition?
A: There is a seismic shift happening around the world as it transitions to electric vehicles. Uber has committed that by 2040, 100% of rides globally on the Uber platform will be in zero-emission vehicles or through micro mobility and public transit.
We are exploring different avenues to accelerate our EV transition in Sri Lanka. Currently, due to the vehicle import ban, there is a limit to what can be done immediately. We also believe that a strong EV ecosystem including charging infrastructure, a viable EV product pipeline by OEMs, and a phased transition are important elements in the equation and will prove to be pre-requisites for success.