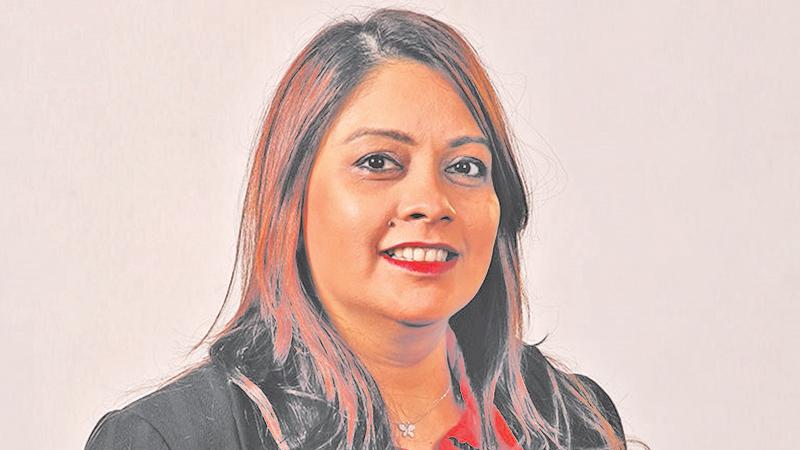 Females have often faced various challenges when accessing financial services and support to achieve their aspirations. Understanding this, DFCC Bank, the Bank for everyone, and a financial institution deeply committed to sustainability, diversity, equity, and inclusion, launched the Aloka banking proposition, exclusively for females, in 2021.
The Sunday Observer spoke to Vice President, Head of Pinnacle and Branch Banking Planning and Implementation at DFCC Bank, Shera Hassen, a female high-achiever in her own right, as she discussed the merits and opportunities provided by Aloka for Sri Lankan females.
Excerpts of the interview:
Q: Could you give us an overview of DFCC Aloka?
DFCC Aloka is a complete, highly-versatile 3600 banking solution designed especially for Sri Lankan females. One of the most significant features of the proposition is a stylish, branded DFCC Aloka Credit Card which we offered from the inception as one of the key benefits that enable exclusive privileges for Sri Lanka's females.
Some of the most significant benefits of the Aloka Credit Card include waiver of the joining fee and first-year annual fee, 1% CashBack on every spend, and 0% Easy Payment Plans for transactions above Rs. 25,000, along with year-round female-centric offers and deals galore on clothing, supermarkets,dining, entertainment, leisure, and travel.
Q: Apart from the Aloka Credit Card, what are the other benefits of the proposition?
DFCC Aloka account holders enjoy benefits that reach far beyond a simple savings account. These include a low initial deposit of Rs. 1,000, preferential interest rates of up to 4.25% p.a., free ATM withdrawals from any DFCC or LankaPay ATM across the island, and free digital banking services and convenient home banking services via MTeller. They also receive pawning facilities at preferential interest rates, free life insurance up to 10 times of the savings balance, and free digital health solutions in partnership with Doc990 for the account holder and up to three family members.
Q: What sets Aloka apart from other such propositions?
At DFCC, we have long been committed to empowering females in Sri Lanka, in terms of personal banking services and entrepreneurship. This is why we position the DFCC Aloka proposition as one that supports the aspirations of Sri Lanka's females. In line with our commitment to sustainability and social development, we have identified female empowerment as a crucial pillar. Thus, through DFCC Aloka we provide females with the tools they need to reach their goals in life.
Also, because Aloka is designed as a comprehensive financial solution for females, account holders enjoy several other benefits, such as DFCC Aloka Rewards. These rewards mark key milestones in each account holder's life journey, such as the birth of a child, the account holder's 21st birthday, academic graduation, and 25th wedding anniversary. As a proposition that empowers females, DFCC Aloka also offers preferential support and services for female-owned and run enterprises, including the smallest of businesses.
Account holders can also benefit from a 24/7 dedicated support hotline and individual consultations concerning MSME businesses and entrepreneurship support in their preferred language.
Q: Why should females choose DFCC Aloka?
DFCC Aloka is an important tool for ambitious females to achieve their aspirations, as it provides many advantages and benefits that are particularly tailor-made for females. At DFCC Bank, we believe that females have an important role to play in the development of our society and country, and thus, we want to do our best to support them as they strive to reach for their dreams by empowering them through financial and non-financial support.