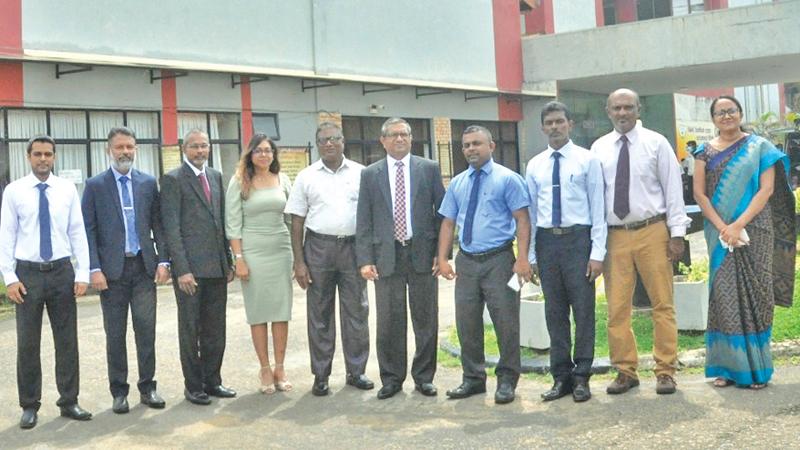 Airtel Lanka, recently partnered with the College of Technology, Galle (COT, Galle) to support a new generation of tech-experts and entrepreneurs with learning and development in technical and soft skills.
Through the partnership, Airtel Lanka will provide 30 students from COT, Galle's junior and senior batches with access to training and skills development, as well as new computers and equipment. Airtel will also be offering student's real world experience through the establishment of a 6-12 month paid internship program for the best and brightest final year students.
"Like many countries across the globe, Sri Lanka is facing a period of deep economic uncertainty. It is exactly these kinds of moments in which all corporates must rally together optimise productivity, and uncover new opportunities for growth. We believe that the ICT and telco sector have an instrumental role to play in catalyzing this recovery," Airtel Sri Lanka Managing Director and CEO Ashish Chandra stated.
"To succeed, we need to train young Sri Lankans and equip them with the knowledge and tools they need to excel in these fields. This in turn will give rise to a new paradigm in rapid, decentralised economic development and job creation, across Sri Lanka. Our partnership with the College of Technology, Galle is another significant milestone in this vital journey," Chandra said.
Leveraging Airtel's relationships with strategic business partners like Huawei, students will also be provided with technical training on data communication, microwave installation and configuration, and BSS Networks. COT, Galle's graduates will also receive soft skills training and mentoring on the professional journey of telco engineers, personal brand building, expectations when entering the corporate world and practical advice on facing interviews, as well as opportunities to visit the Airtel Mobile Switching Centre (MSC) at Maligawatta to get a hands-on experience with core operational aspects of the telco industry.