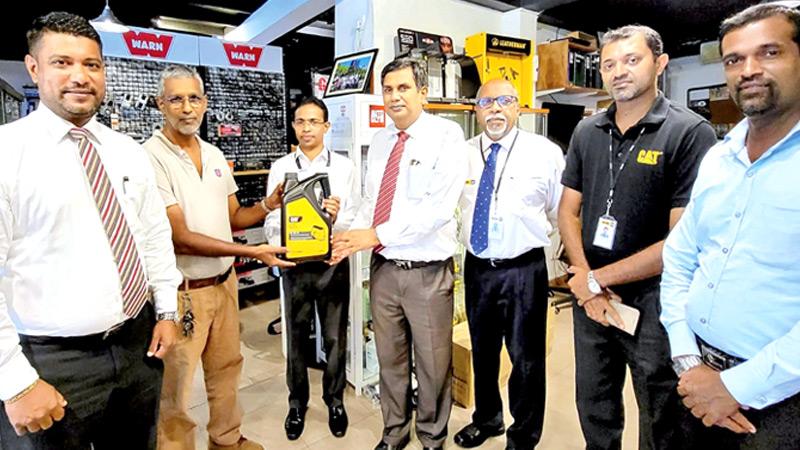 United Tractor and Equipment (Pvt) Limited (UTE) commenced retail distribution of CAT Lubricants, adding further value to its 75-year relationship with the Caterpillar (CAT) Tractor Company. 
UTE, which for the past 18 years has supplied genuine oil for Caterpillar equipment in the construction industry, has expanded its business to benefit a broader consumer segment in the automobile industry. 
"Caterpillar produces high performance lubricant, and as the sole authorised Caterpillar dealer in Sri Lanka, UTE is delighted to bring you the full range of CAT oils.
We invite retailers, service stations and other stakeholders to join hands with us to take the world class CAT Lubricants to consumers, whether they drive a car, an SUV, a lorry, or a prime mover to increase the performance standards of their diesel engines," said Chief Executive Officer of UTE, Deepthi Hewageegana.
 Chief Marketing Officer, UTE, Anasuya Gunasena said, "CAT developed lubricants initially for their heavy-duty Caterpillar engines that always demanded high performance. CAT oils are designed to immunise engines, giving them the essential power to perform.
"It is that technology and standard that is now being passed on to day-to-day automobile users who seek the ideal product for their engines.
The CAT DEO 15W 40 CI-4 Diesel Engine oil increases efficiency of the engine, improved equipment performance and offers optimum savings for consumers," he said.