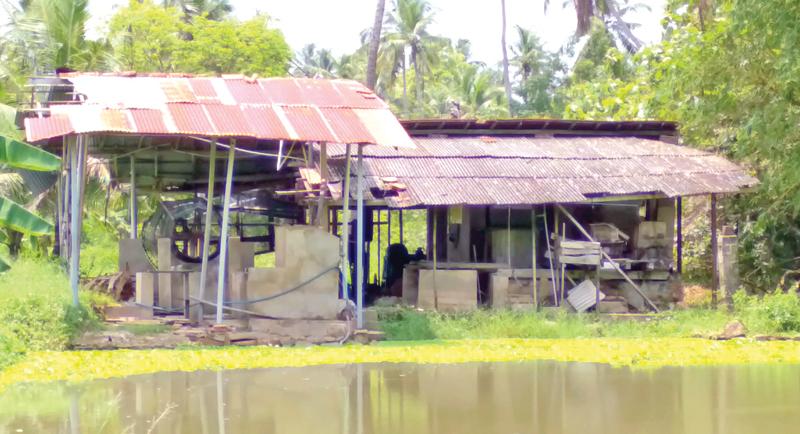 Sri Lanka's coir industry began more than a century ago. It was during the period of the British rule that the first documented use of coir, sometimes known as coirpeat or cocopeat began in Sri Lanka. Since then, Sri Lankan coir manufacturers have been able to retain their position as leading suppliers of raw coir fibre, coir dust and coir fibre based products to the global coir market.
Sri Lanka's coir industry plays a unique role locally and internationally and has been immensely contributing to the country's national economy for a considerable period of time as a substantial foreign exchange earner.
Value added products
Since coir is 100 percent natural and biodegradable, there is a high demand for coir-based products in the world market. They are available in coconut husk chips, coir cut fibre, coir fibre pots, cocopeat bales, coir nets, cocopeat tablets, cocopeat grow bags, cocopeat briquettes and plant support sticks.
Among its top value added products are coir twine and ropes, geo textiles, brooms and brushes, carpets, door mats, floor coverings, rubberised coir products used in agriculture and cocopeat for horticultural and agricultural use. They are exported to a host of European, American and Asian countries including Canada, China, Mexico, France, the United Kingdom, Japan, South Africa, USA, Korea, and Chile.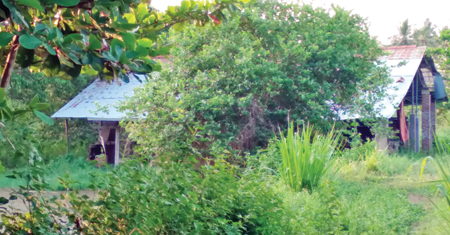 The North Western Province is famous for coir and coir related products. It is the small and medium scale coir fibre mills and factories that produce coir fibre and coir dust as raw material for various coir based value added product manufacturers in the local market. But today a large number of small coir mills or factories in the North Western Province and the Southern part of Sri Lanka are being closed down due to various reasons.
Large scale machinery is devouring small scale coir industries. Some international companies have spread their presence all over Sri Lanka and have imported large scale machinery to cut over 50,000 coconut husks per day and have expanded their business in many areas of the country including Bingiriya, Nagollagoda and Karawita.
Local industrialists are closing down their industries bring unable to compete with these companies which buy coconut husks at high prices on a large scale and produce raw material.
Chemical use
Traditionally, local manufacturers in the coir industry do not use chemicals to clean coir dust or coconut husk chips, but these companies use Calcium Nitrate with water to wash coir dust and then release it to the environment irresponsibly in defiance of the law, which has also led to public health threats, Blue Baby Syndrome being the dominant one.
Coir dust cleaning with water mixed with a high concentration of Calcium Nitrate is known to be done mostly in Nikawaritiya, Mahawa, Galgamuwa, Diwulapitiya, Polpithigama, Kuliyapitiya, Nagollagama and Rajanganaya.
There are a few more problems confronting the coir industry. One of the major issues which had resulted in the closure of some coir mills is the unprecedented increase in electricity tariffs. Sumith Rohana of Wellarawa in Bingiriya, who is the owner of a coir based product manufacturing factory said, "'The cost of our products has now doubled and even trippled and we cannot afford the electricity bill which has also increased manyfold. The prices of our products are very low compared to the cost. Labour wages have had to be increased in view of the escalation of inflation."
"The Government intervention is much needed to further expand the international market for our products. This is a lucrative income generating business that does not trouble anyone and brings much-needed foreign exchange to the country. We have provided employment opportunities to a large number of people. So, we request the President and the authorities to pay attention to the problems we are facing and solve them to save this industry which is a blessing to the State coffers."