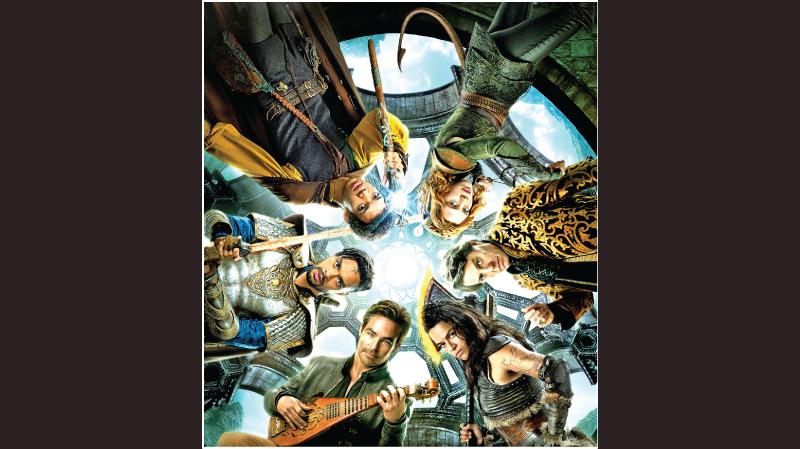 Hollywood studios are banking hard on the movie-game bandwagon with more and more ambitious takes. From Netflix's Tetris, HBO's The Last of Us and Universal Picture's new Super Mario movie coming out this month, its looks like big studios are desperately trying to break the box office by copying the success comic book movies had made in the past 20 years.
But this does not mean the movie industry is running out of stories to tell and shamelessly trying to pastiche other mediums. It rather signals the prowess of the entertainment industry when it comes to synergise content in multiple mediums. The 1990s and previous decades witnessed the explosion of multi-media entertainment with Walt Disney and Lucas Arts with their franchises, but this formula largely failed for others due to budget and creative constraints and gave us flops like the 1993 Super Mario movie.
However, thanks to advances in filmmaking technology and big studio budgets, a lot of great ideas can be given wings. Paramount's Dungeons and Dragons: Honour among Thieves is a good example. This is a film that doesn't pull it punches or tries too hard to be sophisticated (sorry geeks). It puts all the vapid entertainment movie clichés audiences have grown to love (and hate), right down to the cast.
Saviour protagonist
We have the typical all-American, wise-cracking, white saviour protagonist Edgin Darvis in Chris Pine (Start Trek, Wonder Woman), Michelle Rodriguez reprising her usual role as a tough-as-nails, barbarian Holga Kilgore and Hugh Grant's conniving, elastic morals, trickster Forge Fitzwilliam with suave British accent to boot. Then we have the millennial/Gen-Z actors with Justice Smith's nervous sorcerer Simon Aumar and Sophia Lills' Black Widow styled, Halfling Doric. But criticisms aside, these are the characters you'd find in a typical game of D and D; rogues, troubadours, mages and shape shifters, so it's not fair to call this bunch "basic" as they kept the whole theatre laughing from start to finish in their unique ways.
Fantasy roots
The movie kept true to its fantasy roots with its settings and yes they do go to a dungeon and there is a dragon there (surprise!). If you have played D and D before, you won't be disappointed when you see the art-style of the games faithfully recreated in the film from taverns to forests and the menagerie of fantastical beasts and races in them.
Thanks to the capabilities of CGI, fantasy magic can be imagined into the big screen like never before. Fortunately, they kept it all tastefully punctuated with humour and horseplay rather than making it into some horrific, gritty Game of Thrones-style bloodbath.
Regé-Jean Page (Bridgerton, Gray Man), the film's 'good boy', kept the D and D flavour alive by being a thespian guide to our adventurers, much like the Dungeon Master who narrates and referees the table top game's quests.
I would give it a solid seven out of ten stars for the movie purely for its entertainment value and because the fantasy world didn't feel organic as it should be and is quite forgettable. It is a satisfactory introduction to the D and D universe, but I would personally doubt anyone would be ordering game dice and dungeon guides after watching this movie but it is definitely a good action-comedy to watch with your family and friends.