The selection committee of the Sri Lanka Netball Federation (SLNF) has reduced the national pool to 16 from a squad of 21 players in preparation for the World Cup this year.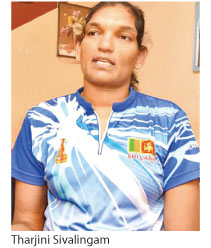 The reduction of players was done after conducting a selection trial held recently. The final selection will be done at the end of May according to Chairman of the selection committee Damayanthi Jayathilaka. Sri Lanka's tallest netballer Tharjini Sivalingam who is in Australia has also been included in the 16-member pool.
The World Cup is scheduled to be held in Cape Town, South Africa, from July 28 to August 6 this year.
Sri Lanka qualified for the World Cup after being the 2022 Asian netball champions and has been drawn into Group C with Jamaica, South Africa and Wales.
Sri Lanka will face Jamaica on July 28, South Africa on July 29 and Wales on July 30 in the preliminary round.
Sri Lanka squad: Chathurangi Jayasooriya, Gayani Dissanayake, Bashini de Silva, Gayathri Kawshalya, Shanika Perera, Gayanjali Amarawansa, Dulangi Wannitilaka, Chamudhi Wickramaratne, Rukshala Happuarachchi, Tisala Algama, Semini Alwis, Imasha Perera, Tarushi Perera, Malmi Hettiarachchi, Rashmi Perera and Tharjini Sivalingam. (TBR)