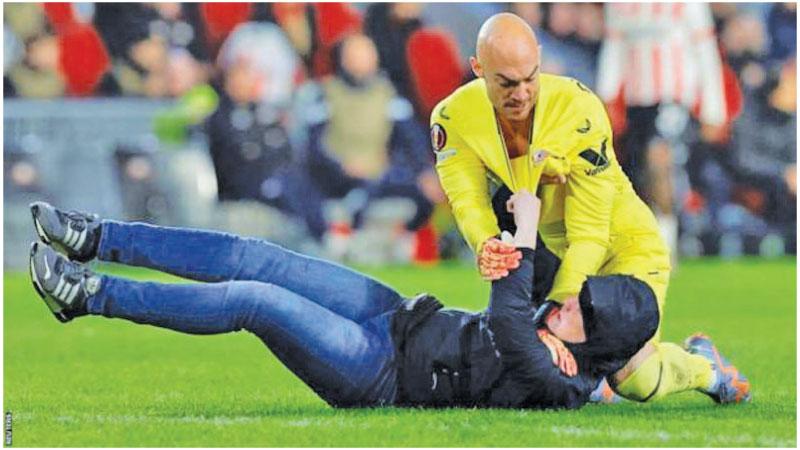 PSV Eindhoven have banned a supporter from their stadium for 40 years after he was found guilty of attacking Sevilla goalkeeper Marko Dmitrovic during a Europa League match.
The 20-year-old man, who was already serving a national stadium ban and should not have been in the ground, was given a three-month prison sentence.
He was also banned from the area around PSV's Philips Stadium for two years.
The Dutch club also said it will look to recover financial damages from him.
PSV can expect a heavy fine after Uefa opened a disciplinary case against them following the incident.

(BBC Sport)