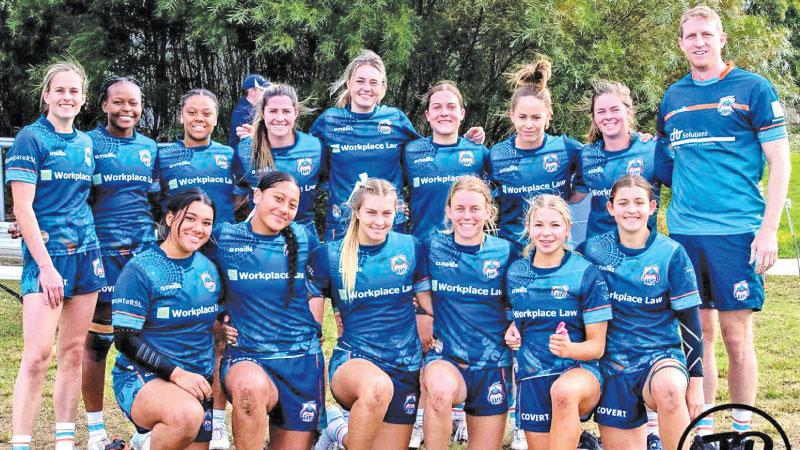 Many years after Australia ensured that Sri Lanka was able to procure funding for the salary of World Cup winning cricket coach Dav whatmore, a women's rugby team from down under will be in the country to take care of the island's untapped women's rugby potential that is said to be the fastest growing sport in the world.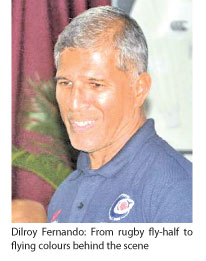 Sri Lanka has never had role models in women's rugby but organisers of the CR and FC Centenary Sevens are elated to learn that a team, Burraneer Women's Rugby Club, from Australia will be on show at the matches and its players will conduct clinics for girls interested in the sport.
"This women's rugby team from Australia will promote women's rugby beyond their country in Sri Lanka and all girls interested are welcome at our Centenary Sevens," said CR and FC's president Ted Muttiah.
Organisers claim the CR Sevens is expected to be unlike any other rugby event held in the country and in many ways could also expose the all-talk and egoistic arrogance of some officials running Sri Lanka Rugby (SLR), the parent body of the sport who have also attempted to unsuccessfully infiltrate the media to cover up their lapses.
Ironically the man about town who will be in overall charge of running the ground realities of the CR Sevens will be none other than former Sri Lanka fly half Dilroy Fernando whose credentials with World Rugby (WR) drastically separates him from administrators at SLR who are currently locked in a standoff with Kandy Sports Club over a venue dispute at the concluded Clifford Cup.
But unlike SLR that arguably continues to lack direction, Kandy SC have moved on and will be among the top eight clubs in the fray at the CR Sevens scheduled to be worked off at Colombo's Londgen from March 31 to April 2.
The show will come alive when the country's top rugby playing schools raise the curtain and kick off proceedings on March 31 and there appears to be no favourites although Isipathana College and St. Peter's College which have a good history in the shorter format of the game are also in the fray with the rest of the crowd-pulling schools.

"I cannot think of any past occasion where a Sevens tournament of this magnitude was held in the country," said tournament director Dilroy Fernando. "We have never witnessed before an occasion where the men, women and schoolboys have come together to play at the same time".
Fernando said all World Rugby rules governing player welfare, medical demands, training facilities, change room protocols, security arrangements and international refereeing will be applied at the tournament.
It will also mark the first time in many years that several local referees will have a direct hang of what international match officiating is about when they team up with referees from Japan, Australia and Singapore according to Fernando who is also a World Rugby referees' educator.
"This is going to be an opportunity for the (local) referees to move on to the next level," said Fernando.
The Australian women are expected in the island on Wednesday while the 12 schools will be housed at two locations in Colombo and both the men's and women's champions will be entitled to equal price money.
To accommodate individuals, groups and family members, food stalls and refreshment outlets will be set up around the ground while the gate entrance is free.