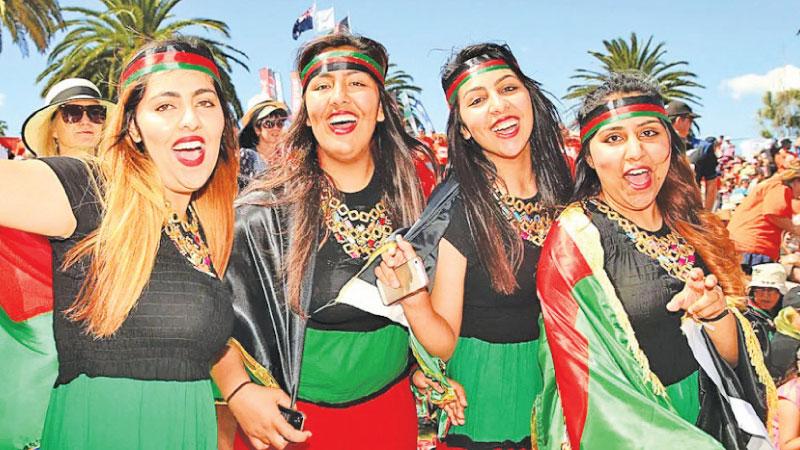 Cricket chiefs will discuss Afghanistan's international status next week amid the ongoing exile of the women's team.
Afghanistan women's side fled to Pakistan 20 months ago after the Taliban's takeover, before most were granted emergency visas to Australia.
As a full member of the International Cricket Council (ICC), Afghanistan should have a women's side in place. The ICC board meeting is taking place in Dubai on Monday.
Members of the Afghanistan women's team say they have still had no contact from the sport's leaders, despite previous appeals for support.
They wrote to the ICC in December but the global governing body have said it is an issue for the Afghanistan Cricket Board (ACB).
"I don't understand why they don't want to speak to us, it's our right to know about our team's future," 18-year-old player Firooza Afghan told the BBC Stumped podcast.
The players are hoping the ICC will take action to enable them to represent Afghanistan from their base in Australia.
"For the first time it's possible they will make a fair decision for us because it's our right to play for our country," added Afghan.
"It doesn't matter where we live, the important thing is that we are still fighting to have a team here.
"Cricket is very important to me. I grew up with it and I hope one day I can play for Afghanistan."
Afghan celebrated her 18th birthday recently with friends and family in Australia.
"My family all love Melbourne because it's a beautiful city and we chose it for the Melbourne Cricket Ground," she said.
"When I was in Afghanistan I always said that one day I will go to Melbourne to see the MCG and I've finally been successful."
In 2021, the ACB received a $37million (£30.6m) ICC grant to be invested in developing the game for men and women.
After taking power, the Taliban has banned women from universities, parks and sports and raided the homes of female athletes.
(BBC Sport)