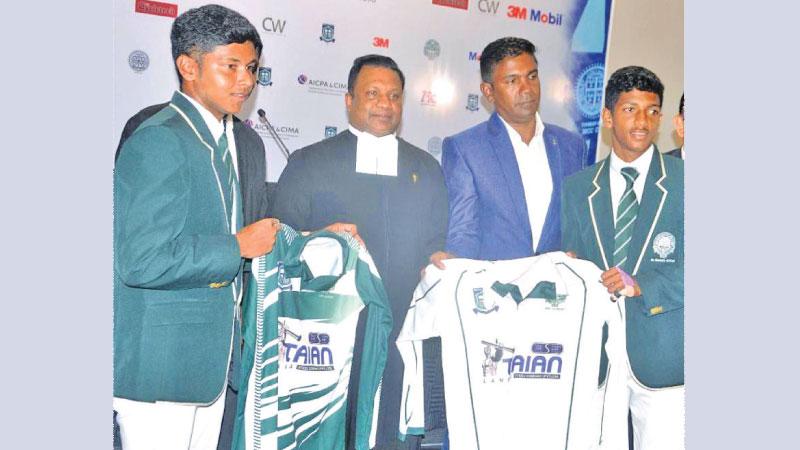 Their partnership showcases an illustrious and jealously guarded history of 127 years that covers educational excellence, laurels in sports, spiritual values and even the boast of producing the island's first post Independence Governor General in Sir Oliver Goonetilleke.
Come March 17, Wesley College and St. Benedict's College will continue for only the third year what they choose to call a "Match made in Heaven" and the mention of a big-match can be a dirty reference not in their repertoire or litany of fellowship.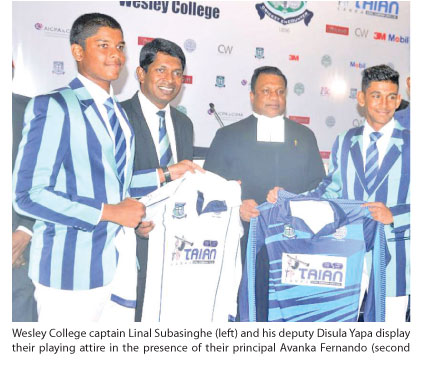 When the two schools came together three years ago in the middle of a pandemic to ceremonially announce that their partnership is for all eternity with the launching of a revived cricketer encounter, old boys were over-the-moon in declaring that even God will take time off to witness.
But this year they will have to convert words into deeds when the Match is opened to their respective present day supporters for the first time after Covid 19 pandemic restrictions forced the first two encounters to be played behind closed doors.
"You are going to see something different compared to other schools playing. Win at any cost is not the principal objective of sports events between these two schools," said Lal Wickrematunga an ex-treasurer of Sri Lanka Cricket and an old boy of St. Benedict's.
Unlike Wickrematunga, the heads of both schools will have much more to live up to in a country where role models are hard to emulate.
"We have shown how sport can build human values and gentlemanly qualities and we teach our children to be honest and accountable citizens," said the director of St. Benedict's Rev Bro Pubudu Rajapakse.
His Wesley counterpart Avanka Fernando listening to the benediction added: "This year is going to be a cracker, so enjoy a good game of cricket. A match made in heaven is the best way to phrase this encounter".
The two schools and their old boys swarmed all over at the Media launch and had just one thing on their minds when the dates of the match were announced and that was waiting to see their teams march out at the historic P Sara Oval in Colombo, play the game in the true spirit, if possible soak in a positive result and leave the venue just as they find it.
St. Benedict's and Wesley first met on the cricket field in 1896 in an era when there were no pundits to outnumber players and no awards for every Dick, Tom and Harry.
The two schools did not hide the fact that several commercial partners have jumped on board hoping their products will find favour with consumers who think clean sport.
Wesley College has even taken their partnership to another level to raise funds that will go towards more than a hundred less privileged schools they have identified.
The squads:
Wesley College:
Linal Subasinghe (captain), Disula Yapa, Sanithu Amerasinghe, Chamath Gomez, Ashan Isira, Uvin Perera, Tharanga Fernando, Shakesh Minon, Ravindu Sigera, Anuga Pahansara, Rashmika Amararatne, Jathon Weiman, Kinnara Sooriyaarachchi, Nilupul Liyanage, Yabesh Blessing, Geeth Korala, Praneeth Nimshan
St. Benedict's College:
Chamath Chathurya (captain), Sharujan Shammuganathan, Shenel Samaratunga, Viduneth Wilson, Sheron Kannangara, Mevan Dissanaike, Kojitha Himsara, Vihara Attanayake, Arshan Joseph, Akshar, Selvanayaham, Sheran Dissanaike, Dinath Senila, Geenoth Perera, Haren Olagama, Tehan Bitar, Onesh Michael, Mario Fernando