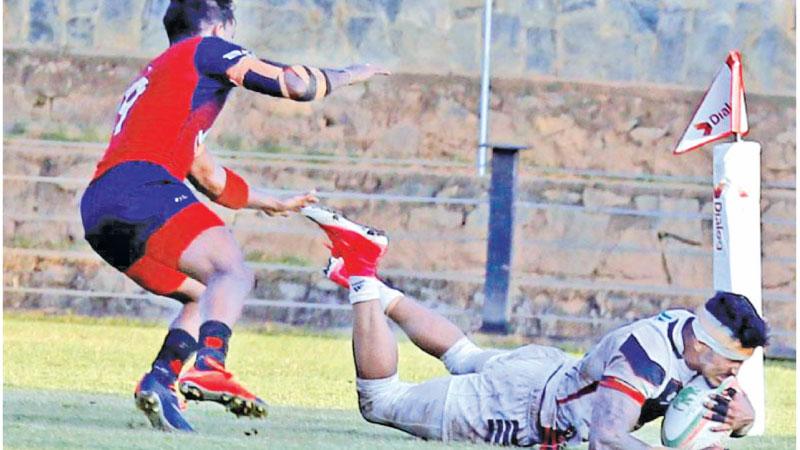 As a schoolboy Lee Matthew Keegal broke into the Sri Lankan rugby scene as a wing forward (flanker) for his Alma mater St. Peter's College. After graduating from school he went on to represent Havelock Sports Club, Navy and the Sri Lanka team, shifting from flanker to centre.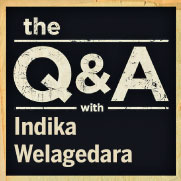 Keegal also distinguished himself as a member of the Sri Lanka Sevens team. This dynamic center three-quarter also played for CH and FC and made significant progress on the rugby field, mesmerizing many opponents with his dazzling fast open play.
He was known for his hard, tough attitude on the field and there was nothing to deter him from targeting the try-line. He was one of the first players the opposing team would look for and they dreaded his presence.
"One of the top South African coaches (Phil Pretorius) once told me that I play with my heart and that I am not afraid of my opponents. He told me that he'll even take me to war with him," Keegal told the Sunday Observer in an interview.
Pretorius coached the Navy team that Keegal represented.
Excerpts of the interview:
Q: What made you enter the world of sport?
One of my uncles (Dave Keegal) encouraged me to play rugby since my father and my grandfather played rugby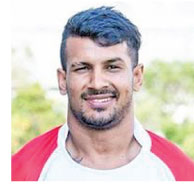 Q: Who has supported you the most?
Everyone from my family and loved ones
Q: What do you do for fun?
I love to go to the beach and do a bit of surfing and I also enjoy travelling to other countries
Q: What are the priorities in your life?
Family comes first and then my career
Q: What was your most unforgettable memory or incident?
The unforgettable moment was in 2011 when the Holy Spirit touched my heart which changed my life 
Q: What's your favourite holiday destination?
United Kingdom.
Q: What is the greatest accomplishment in your life?
Representing my country Sri Lanka in rugby
Q: If you had one day left to live what would you do?
I will spend it with my family and loved ones
Q: Who do you sometimes compare yourself to?
My favourite rugby player is Cory Jane from New Zealand. So sometimes I compare myself to him
Q: What's the best compliment you have received?
One of the top coaches in South Africa (Phil Pretorius) once told me that I play rugby with my heart and that I am not afraid of my opponents' size. 
He also said even if he goes to war he will go with me.
Q: Are you happy with all your achievements?
Yes of course and I am blessed with all my achievements so far
Q: What's your favourite movie?
Dead pool
Q: Who is your favourite singer?
A: Calum Scott
Q: What is your favourite song?
A: 'Dancing my own' by Calum Scott
Q: Are you doing what you believe in, or are you settling for what you are doing?
I do what I believe in and what I am blessed with 
Q: How would you describe yourself in two words?
Funny and kind hearted