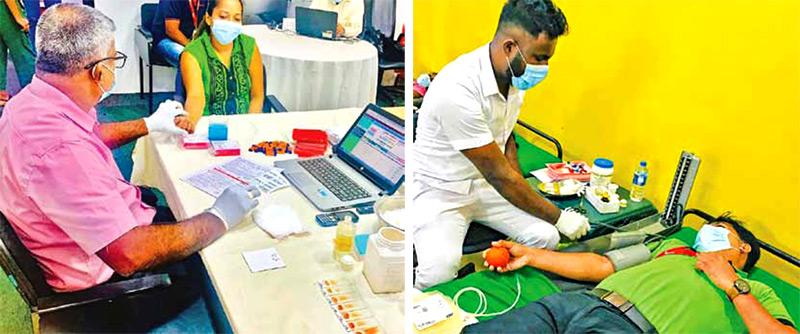 Brandix conducted an annual Blood Donation Drive for 13 years, with a temporary suspension in the past two years due to restrictions of the pandemic. This employee-driven initiative across its network in Sri Lanka which spans 23 locations engages more than 35,000 employees.
The initiative is solely driven by the employees who donate their blood to support the life of another.
Group Head of Corporate Social Responsibility at Brandix Malika Samaraweera said, "The dedicated efforts of our employees to inspire more people to contribute towards this worthy cause reiterates that we really do have a family of inspired people at Brandix who create a positive difference through their acts of selflessness."
She added, "We deliver inspired solutions to our Brandix family members and to the communities in which we serve. Our many efforts under our Manusathkara initiative include this blood donation drive, action to challenge food security issues with support for the cultivation of over 500 acres of land, water projects to provide access to clean water to over a quarter of a million people, and multiple scholarship programs and provision of school essentials from Grade 1 through to university."
Director, National Blood Transfusion Service (NBTS) Dr.Lakshman Edirisinghe said, "The National Blood Transfusion Service relies on humanitarian efforts such as these to sustain our operations.
Thanks to Brandix's geographical presence, the NBTS receives an unhindered supply of blood across the island, including areas that may not usually receive donations of significant volume. We are confident that Brandix will continue to support us in our strife to uplift the lives of those who are in dire need of blood."