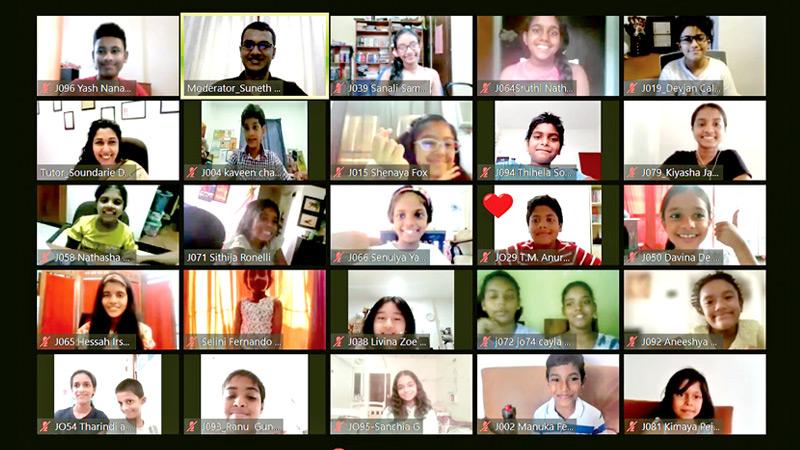 In Sri Lanka, as we bid Adieu to yet another eventful July, and walk into the warmth of August, it is safe to say that so many of us have been through a roller-coaster like series of events. With the prevailing economic conditions in our country coupled with disease, fuel shortages, inflation, power outages and uncertainty, the idea of a blissful summer vacation seems but a distant dream, with many still unable to afford basic necessities.
Although both adults and children alike are affected by these drastic changes, children remain the most affected, due to persistent disruption in the education system with schools having been shut down on and off with no warning, and exams being postponed until further notice or cancelled due to paper shortages.
Though adults are capable of understanding and coping better with these changes, from a child's perspective, constant change instills anxiety, stress, and fear as they are unable to navigate forwards academically and socially.
It was to strengthen the spirit and cheer of Summer in little hearts and minds during these times of uncertainty and turmoil, that the concept of the third Virtual Music Summer Camp 2022 was born.
The event is being organised by the Academy's Virtual Events Team, whom under the leadership and guidance of Soundarie David Rodrigo a well-known name in the Sri Lankan music industry, have been introducing and promoting the innovative concept of virtual events such as the Virtual Symposium for Music Teachers, The 1st Virtual Music Summer Camp, The Second Virtual Music Summer Camp, and The Virtual Christmas Festival 2020 and 2021, prompted by the many challenges faced during the early days of the Covid-19 pandemic.
The Third Virtual Music Summer Camp, is organised in collaboration with the Young Choral Academy headed by Susanna Saw (Malaysia) and the Bandung Choral Society under the leadership of Tommyant Kandisiputra (Indonesia) who are both renowned figures in the South East Asian music industry, to bring together likeminded persons from across the globe, giving them a platform to express their talents, form new friendships and learn from each other.
This event commenced on August 5 and is open to those between 7 and 21. Participants were given the opportunity to pick and choose their topics from a broad variety of sessions according to their areas of preference.
This year we have joining us special guests who have prepared to host some of the most interesting sessions we've ever seen or heard of!
Some of these include Zumba with a twist, Storyteller, Appreciation of Greek Music and Folk Songs, Vocal Health, The power of Puppetry and an introduction to Digital Music composition.
Some international tutors include Prof. Thomas Caplin (Norway), Prof. Maria Meligopoulou (Greece), Prof. Glenda Mohr (USA), Katie Teage (UK), Chi Hoe Mak (Malaysia) and Dr. Maria Roldan (Philippines) while our local tutors include Bathiya Jayakody (BnS), Jerome De-Silva, Kevin Cruze and Sulochana Dissanayake.
The event will conclude today (7) with a closing ceremony where all participants and tutors will join in.