National Olympic Committee (NOC) president Suresh Subramaniam is positive Sri Lanka's athletes at the XXII Commonwealth Games will perform to their best despite undergoing much economic hardship.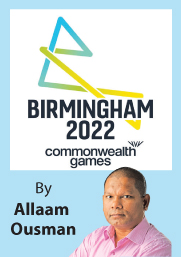 "All the athletes are upbeat and they are very grateful to the respective federations for choosing them, particularly since the crisis Sri Lanka is going through. At one time we were even very worried that we could be here. Now all are here. It is up to the athletes to keep the flag flying," he said during an impromptu interview at the Media Centre in Birmingham before the opening ceremony.
Despite Sri Lanka fielding the biggest contingent of 110 athletes in the history of the Commonwealth Games, the NOC chief regretted the fact that some deserving athletes had to be left behind. "Being a sportsman, I believe if anybody takes up any sport to represent the country, we have to give them that chance. There are others who believe that only medal winners should be brought in. That is not the right thing to do. If you take only the medal winners, we will have only one or two athletes," said Subramaniam, a former Sri Lanka Davis Cup tennis player.
"Sports it's not only winning. You create a situation where we develop the players not only as a sportsman, but as a good citizen of the country and the world. That is very important. It is a big contingent. It could have been bigger.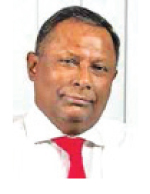 "Particularly in boxing, I was keen on bringing all of them. Likewise in all the sports, they all want to represent the country. That's the biggest thing everybody has. If they had come up the hard way, if they had achieved, I want them to represent," said Subramanium.
He was optimistic that weightlifting and wrestling could win medals.
Asked about alleged step-motherly treatment for some federations, he replied: "Whatever happened before, there is nothing I can do. After I took over, I have been very fair with all. For me, a sportsman is bigger than anybody, any sportsman is bigger than politicians, and politics does not come into play when it comes to sport.
"Boxing I wanted to take everybody. Dian Gomes (Boxing Association president) himself blocked it. That is wrong. I said NOC will pay to send them. When somebody says 'you send me, I will bring a medal', I look at his credentials and if he had done well, there is no reason I should doubt whereas the federation refused to send. Reason there is politics. Nothing to do with me. Politics is done by the federation not by me."
On the omission of leading women's squash player Fathoum Izzadeen, he said: "As an NOC or CGA (Commonwealth Games Association), we are not the experts of all the sports. We had to go by the federation and the respective selection committee recommendations. It is not only the best player, there are so many other aspects they have to follow like they have got to play trials. I really don't know where she fell short.
"What I heard is that she did not participate in the trials. Adjusting dates is easy to say but if everyone comes and says 'today I'm not available or tomorrow I'm not available', where do you draw the line? If the selection committee had put in a rule and if they had followed the rule, then no complaints".