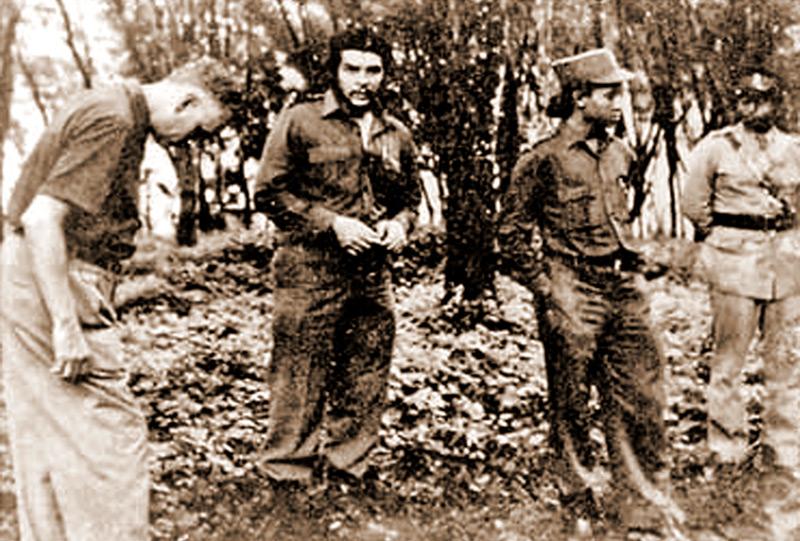 Cuba, as an independent country, has seriously been a dear friend in need for Sri Lanka from the mid 50s; and has been in the same way very strong up until the present days. Mainly because of Sri Lanka's Non-Alliance Foreign Policy, Cuba as a prestigious nation with a prestigious long history of their own, and a country that had enough reasons, especially after the Grate Cuban Revolution, to become very close diplomatic relations with Sri Lanka.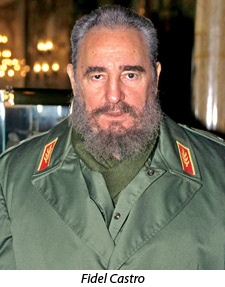 This year, Cuba and Sri Lanka Friendship celebrates its 46th year of commemoration. It has grown further benefitting both of these friendly nations who have identified the values of such an esteemed relationship.
Ever since Sri Lanka started experiencing some kind of an ill efficient social development due to various home land problems, Cuban people generously came in front to extend support of various kinds to strengthen the livelihood of the fellow citizens of Sri Lanka. We, being a population of remembering the goodwill acts of the friendly Cubans have been benefited in immense way and thankfully commemorate the depth of the mutual friendship between our two countries; Cuba and Sri Lanka.
Literary development
Sri Lanka has well recognised the value of this great Cuban philanthropist, and hence, as a token of gratitude for his eminent moral development service to the Cuban people and the people of the whole World. Sri Lanka-Cuba Friendship Society has completed the creation of his statue to be placed in a futuristic location in the Colombo Urban Park (Victoria Park of Colombo) where leisure loving urban population of Colombo visits very regularly.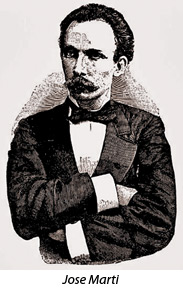 Comrade Che Guevara who committed most of resources of his life for the victory of the Cuban Great Revolution and who exemplified within his own practice and also was a guide to the global mankind as a forefather of ethical good governance and merits of Communist State Administration to the whole world, is remembered and commemorated by us; the Sri Lanka-Cuba Friendship Society.
Comrade Che has even visited our motherland in 1959 when he was the Minister of Industries; soon after the Cuban Grate Revolution and on August 7, 1959, he even planted a Mahogani Plant in a garden at Horana to remember and his visit to Sri Lanka. This had been the first foreign visit of a high level Cuban Leader to any country after the great Cuban Revolution. Sri Lanka's friendship with Cuba has been that strong to be treated to us by such a prestigious people's Leader; Comrade Che Guevara.
Comrade Fidel Castro, the backbone of the Great Cuban Revolution especially after he became the Leader of Communist Cuban Republic, always embodied continuously the essence of goodwill to Sri Lanka and its people up until today.
Thanks to Comrade Castro's sincere intention, the strength of Cuba-Sri Lanka friendship continued to grow deeper and broader. He personally came forward on every occasion when Sri Lanka as a Sovereign Country faced fake human rights issues from the Western World to combat diplomatically joining with countries like People's Korea, China and Russia and motivated these superpowers to vote in favour of Sri Lanka.

With the support of those friendly superpowers, Comrade Castro could get the voting support from many other countries that were misled by rival elements who wanted to bring sanctions against Sri Lanka. Even today, Comrade Castro's motivated ideology protects us from those endless false human right allegations from imperialists camp. We as people with sincere gratitude, keep this so generous movement of Comrade Castro in our hearts forever.
The blessed waves of this friendship expanded globally and as a consequence a large delegation from Sri Lanka visited Cuba in the Non-Allianed Conference in Havana to embody the intention of Sri Lankan people to an esteemed global foreign policy in the past.
As a symbol of this close nature of country-to-country relationship, Cuban citizen have supported Sri Lanka in number of occasions. When the tsunami hit Sri Lankan shores in 2004, we quickly received a well committed Team of Cuban Doctors and hundreds of paramedics and immediately established on-site health camps and operated them for more than two months since the disaster took place. They also donated a large stock of essential medical supplies to support the population and the regions of the affected areas.
Cuba has absorbed over 2,000 medical students from Sri Lanka to give the best medical education in the world. These doctors are even now in their finest service everywhere in the country. Cuba is still continuing this good work as they understand the value of it at present more than in the past.
The health sector of Sri Lanka was further supported by giving support to control and reduce the incidence of Dengue fever in Sri Lanka. Cuban specialists provided Sri Lanka with a tailor-made approach to control Dengue mosquito larvae in the breeding places.
Recently, the when Covid-19 pandemic started affecting the country in an alarmed manner, Cuban goodwill came without any delay to provide us with the best medications.
The Sri Lanka-Cuba Friendship Society has grown up to a much better operational position and we admire the duties and services rendered by all connected diplomats, staff, as well as the well wishers and more importantly Office Bearers of the Friendship Society.
The writer is the Acting General Secretary cum Treasurer – Sri Lanka-Cuba Friendship Society