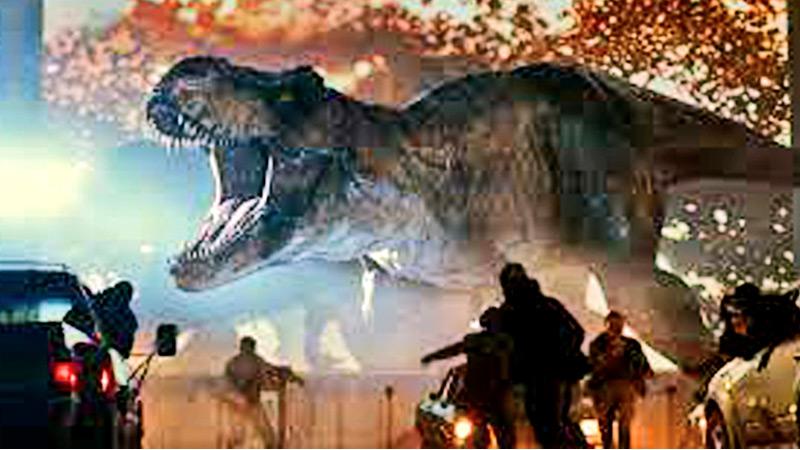 Another childhood classic was relived with the latest instalment Jurassic World: Dominion released in theatres this June. There was much expectation just like for Top Gun-Maverick.

Jurassic World 3 is yet another film that has dinosaurs living alongside humans. This is the sixth movie in the franchise, and as expected a lot of dinosaurs eating people and causing havoc like in the previous instalments.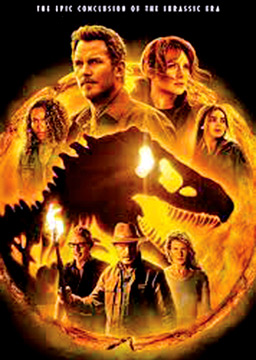 The adventure-packed movie has the return of everyone's favourite dinosaurs and plenty of fan service even though it gets boring at certain times. The movie picks up from where it left the Jurassic World: Fallen Kingdom. As the world finds it hard to co-exist with the prehistoric beast, leading to human and dinosaur co-habitation effort is the corporation Biosyn.
Enter the sequences when two legendary actors Dr. Ellie Sattler (Laura Dern) and Dr. Alan Grant (Sam Neill), from the original trilogy, connect with Dr. Ian Malcolm (Jeff Goldblum) at Biosyn's headquarters. It goes on with some genetically engineered locusts begin causing carnage and threatening the food supply to the world. Sattler and Grant believe that Biosyn is behind the outbreak.
With all this happening the present actors from the recent trilogy, Claire (Bryce Dallas Howard), Owen (Chris Pratt), and their adoptive daughter Maisie (Isabella Sermon), who is a clone from the last movie. Maisie is believed to be the solution to the locust crisis and is kidnapped. The parents go on a mission to save their daughter.
It was hard to relate the incidents, and this is where the script confused the audience. The visuals were good and mind-blowing, but there were some parts where the writers tried to fit in both worlds but failed. You have that feeling it has been randomly put together.
It's worth a watch, the trailers gave a very nostalgic feeling but the movie didn't live up to the trailer. Still, it's good for some 90s reminisce of a classic. That water scene still freaks one out. It's a three out of 5.
Directed by Colin Trevorrow starring Bryce Dallas Howard, Chris Pratt, Laura Dern and Sam Neill.
Jurassic World: Dominion is showing at all scope cinemas.