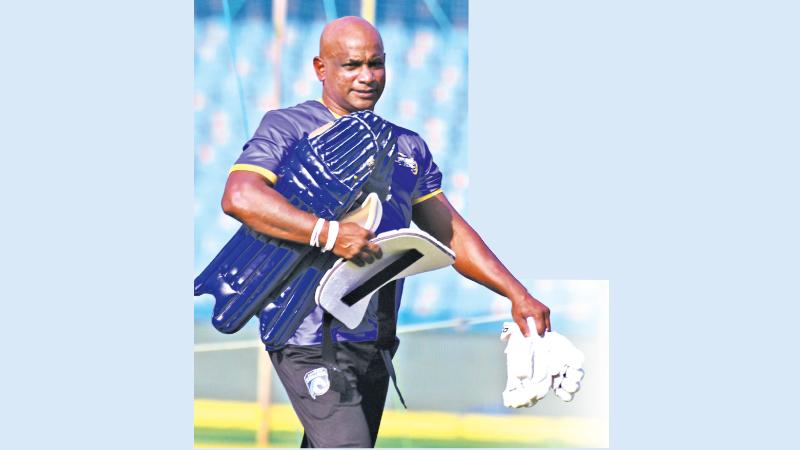 A legend, a myth and a champion. Sanath Jayasuriya the lone warrior of Sri Lankan cricket stands for many more titles for his legendary status. His era in Sri Lanka cricket was purely solidarity, where he broke record books for a hobby and ended careers of legendary bowlers in a whisper.
Most notably Sanath Jayasuriya can be named as the father of modern-day cricket where he changed the game with his fearless power-hitting combined with an aggressive mindset. His astonishing stroke-play backed up with immersive talent, this great ambassador of cricket paved the path for many more generations of Sri Lanka cricket to climb the ladder of success.
The 1996 World Cup winner is still delivering his best for the gain of this island nation's game and the Sanath Jayasuriya Cricket Academy is one of the main initiatives that he started 11 years ago. This academy recently concluded a successful tournament from April 2021 to January 2022 with the participation of five extremely talented teams.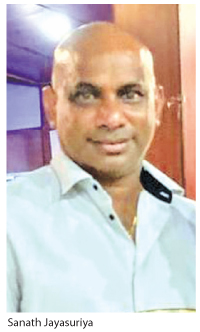 In an interview with the Sunday Observer, Sanath Jayasuriya spoke about what it would be like moving into the future.
Excerpts of the interview:
Q: Can you give us a brief introduction about the academy first?
A: This academy started 11 years ago and it's been a challenge because when you start with young kids it's not easy, but I got a very dedicated coaching staff who are qualified in level one and level two to handle these very young kids and to coach them basic cricket. This is a bit challenging but the coaches and I are enjoying it.
Q: Why did you initiate to start this academy, what was the main purpose of this?
A: The main purpose was to give them the basic cricket knowledge. When we were small, we never had this opportunity. We never got a chance to go to an academy and to start our cricket journey. What we had for us to learn and grow was only from school. So now the schools can work much easier because these academies are there and coaches are qualified so the kids will have a much easier environment with the school coaches. There are under-15 and under-19 national squads so these young players need some kind of a coaching background before they go with the school coaches or Sri Lanka national cricket coaches. That's the reason why I thought of starting this academy.
Q: What is this tournament about?
A: This is the SJPL and we decided to have four foreign players per team so it gives other academy kids the chance to play with them. This tournament is similar to the IPL where a maximum of four foreign players are permitted to play but if teams want to go with three foreign players they can do so. So that's how we were doing the tournament and we have seen a lot of outside players who are playing for other outside academies come and play.
Q: Is there a budding Sanath Jayasuriya in the Academy?
A: It's tough to say that (with a laugh). There are some good cricketers. The player of the tournament Santhul is a good cricketer and he has a long way to go.
Q: What about your son (Ranuth Jayasuriya) in the cricket scenario?
A: He is playing cricket at the moment. These days he is playing trials for the under-15. So I hope he will play good cricket.
Q: Is he similar to your style?
A: A bit difficult to say that but he is playing his natural game.
Q: What's the future like for your academy?
A: We are a very stable academy. Children are coming to our academy and so I hope we will have a good future.
Q: How do you see the LPL?
A: Happy to have something like this because you know we need to have a tournament like this in Sri Lanka.
Some players came out from their clubs and some players who performed well we don't even know them and they have been picked from their clubs and in the tournament they performed well. The thing is young players who we don't even know suddenly play good cricket.
This has to happen every year then we will get more and more good players for the country and I think it's good that we are having this LPL.
Q: So in which direction is Sri Lanka heading?
A: I am not involved with Sri Lanka Cricket at the moment so I don't know their plans.
I am out for a long time from Sri Lanka cricket. I hope they do the basic cricket development things all over the island.
Q: What do you think was the reason behind the early retirements of Bhanuka Rajapakse, Angelo Perera, Isuru Udana and Thisara Perera?
A: A bit unfortunate. I think there is a lot of cricket left in those players and the new one is Bhanuka. I always wanted him to play for Sri Lanka but that was his personal decision.
Playing for your country is the greatest pride that you can have and that's what you need and that's what everyone wants. I want Bhanuka to play, even for other cricketers if you can play for Sri Lanka. That's what you want when you start your cricket.
Q: Are they retiring early because they are not managed properly?
A: I don't know actually what's going on but it's a bit unfortunate that those cricketers are leaving early.
Q: How would you compare the quality of bowling when you played and now?
A: From time to time we had very tough bowlers when we were playing. Now people can say bowlers are not that tough. We played highly competitive cricket and even now it's competitive. All the time players are under pressure.
Q: How are you able to keep fit even after retiring many years ago?
A: I have been doing a lot of fitness and training and I have started practicing to make sure my legs and hamstrings are doing fine. We have the Legends League in Oman in January and soon after that the Road Safety tournament in India and need to prepare and stay fit.
Q: How do you see Sri Lanka performing at the 2022 T20 World Cup?
A: It is not very easy you know when you play in an overseas country like Australia. It is tough but I hope our boys will do their very best.