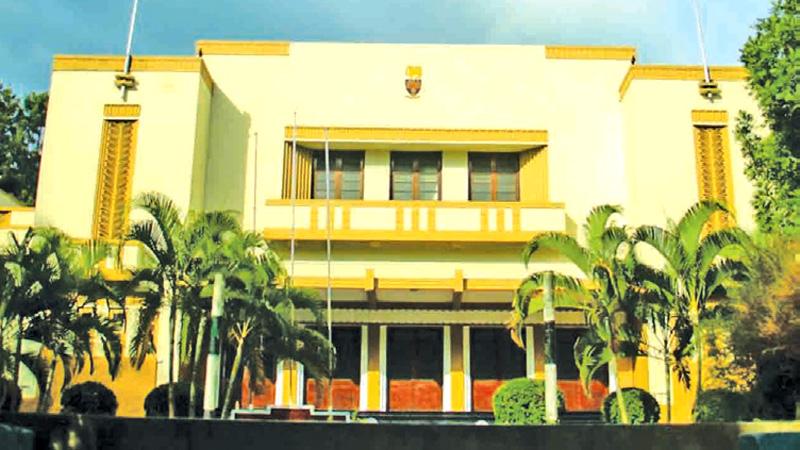 Trinity College Kandy, founded in 1872 now stands at the threshold of its 150th anniversary which will be in 2022. Among the eminent products of this hallowed seat of education are artists who made an indelible mark on Sri Lanka's heritage of modern art. Three Trinitians whose names standout as painters who achieved significant recognition are, David Paynter, George Keyt and Stanley Kirinde. Those names need no introduction to those whose knowledge on Sri Lankan modern art is even at the most basic level. This series focuses on a collection of fine art by Paynter and Kirinde, perhaps not much known outside the Trinity fraternity.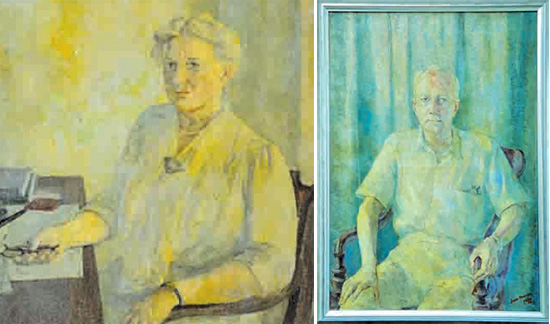 Through the efforts of my friend Aslam Marikkar, a loyal Trinitian currently serving on Trinity's academic staff, I received photographs of the art works in question and details than enabled this series. It is therefore with grateful thanks that I acknowledge the kindness of the current Principal of Trinity College Kandy, Rev. Fr. Araliya Jayasundara, Aslam Marikkar, Ravi Amarasekera [Head of Administration at Trinity College], Thilini Dias Sumanasekera [Curator of Trinity College Archives] as well as Chethaka Atukorale and Sheshan Abeysekara the two photographers who officially photographed the paintings and had them sent across as soft copies for publication in Sunday Observer.
David Paynter was a much celebrated portraitist. Among the 'Paynter pieces' in Trinity's collection of fine art, are, four portraits of personalities connected to Trinity College. In this first instalment of 'Trinity's Treasure Trove of Fine Art' I present images of the portraits of former principal of Trinity College the Rev. Alexander Garden Fraser and his wife Mrs. Beatrice Fraser, painted by Paynter. Those familiar with the history of Trinity College know that Fraser is the most prominent helmsman in Trinity's history who assiduously envisioned and charted the path for Trinity's growth to become an institution of great national repute.
As a Wesleyite with 'Trinity antecedents' from both sides of my family, with my maternal side having 'Trinity roots' that go back four generations, I have been well acquainted with 'Trinity lore' and its intrinsic 'Fraser legacy'. However, as the focus of this article is on the portraits of the Frasers by Paynter, I shall not veer towards stories heard of Trinity's legendary Fraser, although that is a topic of much worthiness in its own right.
Paynter's 'Fraser Couplet' as I wish to call this pair of portraits, are oil paintings done on canvas, and have undergone restoration. The portrait of the Rev. A. G. Fraser, [photographed by Chethaka Atukorale] at present adorns the Principal's office, while the portrait of Mrs. Fraser [photographed by Sheshan Abeysekara] is displayed at the Trinity College Archives. Paynter's subjects in this couplet of portraits are of a mature vintage and presented in hues that bring out tones of sobriety and mildness, with contours that present countenances of redoubtable spirit. The somewhat complementing colour schemes of the portraits, possibly suggest that Paynter saw the Frasers as a couple bound in a common likeness of character with shared goals in life.
It will surely be of interest to the readers of Sunday Observer to know that visuals of these two Portraits by Paynter, which depict the 'colossus of Trinity' and his companion in life, are, to the best of my knowledge, being published in a newspaper for the very first time. A historic fact one may say, as Trinity strides towards her historic milestone of 150 years.
(To be continued...)