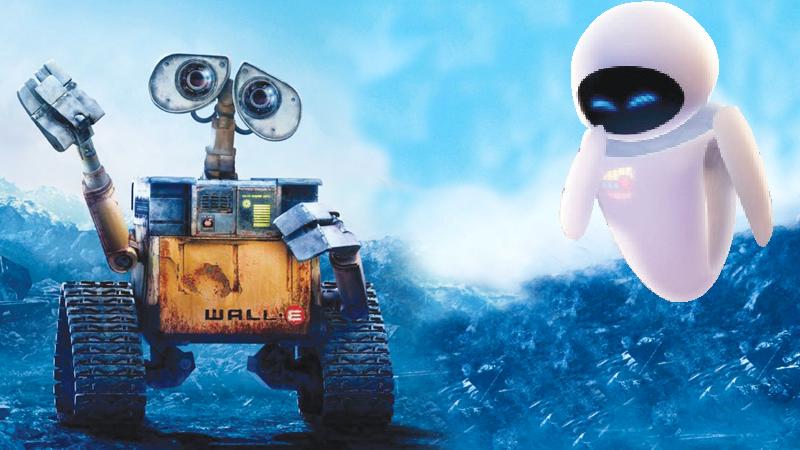 Once in a while comes a movie that makes an everlasting impression in your mind. Such movies must be added to your 'must watch' list as they convey great messages not just for the family audience but for the entire mankind.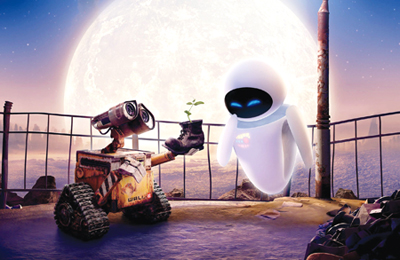 In 2008, when I saw a glimpse of Wall-e, I instantly fell in love with him. After rocking the Box office in America and Europe from the day it was released, it finally came to Australia where me and my friends watched it in a packed Chadstone Cinema and became an instant hit among children and adults in that continent too, later earning a massive $521 million worldwide.
Job of recycling
From the genius creators of Pixar and Disney studios, another masterpiece comes your way with a heartwarming story set in a distant future. Wall-e is a small recycling robot (Waste Allocation Load Lifter- Earth-class) that was left behind on earth. When humans abandoned earth after destroying our planet with pollution, they had turned off all other machines that worked for them, but forgot about smaller Wall-e. He is lonely with too much time in his hand and except for his pet cockroach, he has no one else to communicate with.

Wall-e wakes, charges his solar powered engine and works everyday recycling the garbage humans left on earth. At the end of the day comes to his home to sleep where he keeps all treasures that he finds at the garbage piles. After 700 years alone on the planet, another Robot named 'Eve' arrives on earth to do a routine scan to find proof of life's possibility on earth.
Lonely Wall-e immediately falls in love with her and risks his life to be with her. On his way to bringing Eve back to earth, he becomes the most unlikely hero and ends up saving the human kind as well with the help of his advanced girlfriend. From the beginning till the end, Wall-e is adorable, breathtakingly heartwarming and brings many valuable lessons about protecting our mother earth and reducing excessive usage of everything.  
Fat culture
It also gives a glimpse of our future in a realistic way and human race's fast walk towards obesity, unhealthiness and addition to an easy life, two simplest examples being the portrayal of obese humans who even refuse to communicate directly except via screens (like today's chatting) and the excessive advertising even in space. With advanced robots, such as 'Asimo' already out of research labs and invention of robots that are capable of 'feeling things', it is not very far that we would see ourselves facing total moral destruction and relying too much on machines.
With minimum lines but with clever gestures the Pixar and Disney creators manage to bring humour and love together every step of the way. The minor characters around the two main ones have important parts to play in the story such as the Chinese cleaning Robot who goes out of his way to do his job, the broken-down Robots that have turned in to lunatics, doing things over and over and are kept at an isolated area after their course has run out but ends up helping Wall-e to help the human race.
With our self-destructing race to the future and by creating advanced machines solely for humans to have an overly comfortable life, we bring possible danger and risk to ourselves and may not know it until the very end. If such a day comes and our little hero is going to be as adorable as Wall-e, that may be a bright day but the lessons to be learned from the movie of protecting our precious planet and loving what we have.
Fun and adventure
Wall-e is an amazing adventure that should be watched by every family. It is well worth the money to be watched in high quality at a cinema. This movie was praised by all critics, raising its status as the 'Best movie of 2008'and was nominated for many awards including many Academy awards, winning many too, including being nominated at Oscars for the best song of the year. It was even listed by the 'Time' magazine as one of the best movies of the decade and going further later labeling Wall-e as one of the best movies of the 21st century.
I for one, loved Wall-e's every second and have watched it many times. In a technologically advanced time, such as this where children and teenagers are glued to smart phones, away from playgrounds and people ignoring the value of vanishing green from our blue planet, every Sri Lankan family should watch Wall-e together.