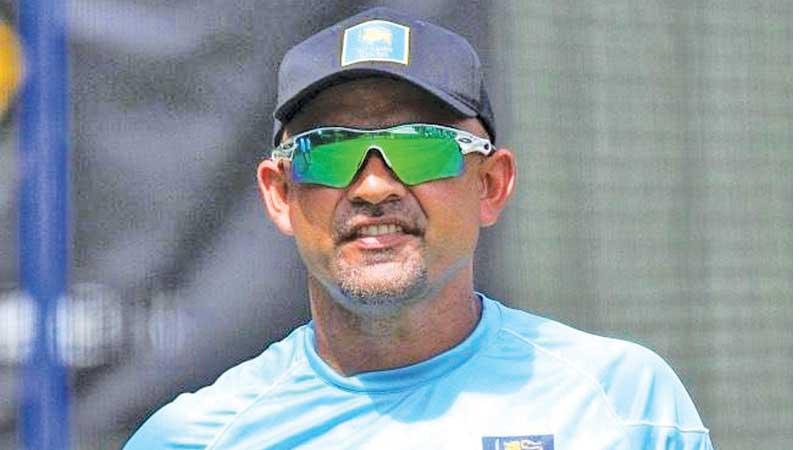 The inter-school under-19 limited over cricket tournament which began last week will take place with great enthusiasm as sports activities returned to schools after exactly one year due to the Covid-19 pandemic.
The preliminary round league stage, where a team will play five first round league games in the one-day tournament will conclude on April 9, according to the Sri Lanka Schools Cricket Association (SLSCA) Secretary JKAS Indrajith.
He said the SLSCA will confine its current tournament matches to one-day games. A team will get up to a maximum eight tournament matches including five in the qualifying round league. The final round matches will be from the quarter final knockout stage.
After all first round league matches of the division 1, 2 and 3 tournaments conclude on April 9, the final round matches from the quarter finals will begin after the Sinhala and Tamil New Year on April 18.
The final of the Division Two tournament will be played on May 1, followed by the Division One final on May 2. A total of 36 teams are taking part in the Division One tournament while another 35 teams will vie for honours in the Division Two tournament.
Meanwhile, the postponed 42nd Observer-SLT Mobitel School Cricketers of the Year mega awards ceremony will now be held on April 20 after the local health authorities gave a fresh approval to go ahead with the Show.
The health authorities have given their final approval to the Sunday Observer, together with the sponsors Sri Lanka Telecom Mobitel, to conduct event after the Sinhala and Tamil New Year which also marks the reopening of the schools for the second term.
The officials of the Sunday Observer and Sri Lanka Telecom Mobitel, together with the event organizers, met recently at Lake House to finalize the arrangements.
The re-opening of all schools from late next month for the second term after the Covid-19 pandemic will once again give enjoyable time not only for school cricketers but all students.
Sports in schools, especially cricket, have already commenced and are progressing gradually. Not only the co-curricular activities but also the extra-curricular activity had been completely affected due to Covid-19 and now that the green light is switched on by the authorities, school children are to catch up on their lost time both in studies as well as sports activities.
Needlessly to say that all schoolboys consider the Observer-Mobitel Schoolboy Cricketer of the Year as an unofficial guarantee for a schoolboy to sport the Sri Lanka cap.
Among the many who believe that the Observer Schoolboy Cricketer is the turning point in their lives is former Sri Lanka captain and ex-Sri Lanka national coach Marvan Atapattu who feels that the Observer Schoolboy Cricketer title he won in 1990 is a 'certificate or a guarantee' that he would play for Sri Lanka.
In a recent interview, Atapattu said that winning of the Observer Schoolboy Cricketer title was a turning point in his career that transformed him from school cricket to international cricket.

"During my school days I had been performing well and scoring consistently for Ananda College as a schoolboy cricketer and many considered me as a future Sri Lanka prospect. Although I too had that feeling and thought that I had a chance to play for Sri Lanka, there was no guarantee at that time," he said.
But Atapattu said his crowning glory as the Observer Schoolboy Cricketer of the Year 1991 gave him an assurance that he could play for Sri Lanka.
"All those players who had won the Observer Schoolboy Cricketer of the Year title before me had gone on to play for Sri Lanka with distinction. Hence, when I won the title, I too knew that I could join that select band, provided I work hard," Atapattu said.
Recalling the early era of his career, Atapattu said he was always considered to be a prospect to play for Sri Lanka.
"I worked harder with a vision and I dedicated myself to achieve that goal. I finally made it to the Sri Lanka team shortly after winning the Observer Schoolboy Cricketer of the Year title," the 50-year-old former Sri Lanka opening batsman said.
Young Atapattu was called to make his Test debut against India in the one-off Test in Chandigarh on November 23, 1990 only a few months after winning the Observer Schoolboy Cricketer of the Year crown.
But Atapattu had the most inauspicious Test debut collecting only one run in his first three Tests with a pair of ducks in his debut. But once he overcame that bad patch, he came out with some classy innings as a batsman.
In reply to India's first innings total of 288 all out, Sri Lanka were bowled out for 82 in Atapattu's debut Test. Five Sri Lankan batsmen were out for 'ducks' without troubling the scorers in the first innings. They were Hashan Tillakaratne, Rumesh Ratnayake, Greame Labrooy, Jayananda Warnaweera and debutant Atapattu.
Sri Lanka, made to follow on, were bowled out for 198 runs in the second essay – once again with five batsmen failing to open their accounts – Asanka Gurusinha, Rumesh Ratnayake, Labrooy, Warnaweera and Atapattu.
Despite his failure in the first three Tests of his career, there was no stopping him when he finally found his natural form and rhythm to reach the highest level. In a marathon 90 Tests for Sri Lanka, Atapattu aggregated 5,502 runs at an average of 39.02. His Test career was decorated with 16 centuries, including six double tons and 17 fifties with a career best Test innings of 249.
Unwanted competition in school cricket and pressure to win matches at any cost has prevented schools from producing talented players to feed the national pool, according to Atapattu.
"We often see most school teams go all out to win matches, rather than targeting to produce top cricketers who could play for Sri Lanka. Be it an inter-school match, or at any level of competition for that matter, one team has to win.
"But that does not necessarily mean that the standard of that particular school team has improved. What is important for a school is the number of players they produce to play for Sri Lanka," the veteran cricketer said.
Atapattu sees a huge gap between present day school cricket and international level, compared to his school days. "Now, you can hardly identify a schoolboy cricketer and directly predict that he would play for Sri Lanka," he said.
He does not find any fault with players but says that the improper guidance and coaching that the players have been forced to undergo and pressurized by undue competition to win matches at any cost, have killed young talent.
"It is fair to put the blame on players. But we must find fault with the wrong guidance and coaching they have received. Old boys, principals, school masters and coaches are only interested in winning matches, rather than producing quality cricketers to play for Sri Lanka. This is where our game has gone wrong at school level," he said.
Players switching schools and coaches trying to 'import' outstanding players from outstation schools to make champion teams have affected school cricket, according to Atapattu, who had played the role of a dependable Test opener for 17 long years until 2007.
"Offering a chance to a top player or two from the outstations could be approved as an inspiration to outstation cricketers. That should be a must," he said.
Reliable former Sri Lanka opener Attapatu, better known for his superb technique as a batsman, said they had a huge respect for coaches during their era.
"I wonder whether the present-day players have the same respect for their coaches. Some teams say they have obtained the services of level one coaches but their ability to produce and offer proper guidance and coaching to the players could be questionable. We have to be careful in making right selections," he said.
Out of 16 centuries scored by Atapattu, six were big double hundreds. He has six Test double-hundreds in his career, a feat bettered only by Sir Don Bradman (12), Wally Hammond and Brian Lara, who have scored seven each.
Meanwhile, the contest for the 43rd Observer-Mobitel Most Popular School Cricketer will commence shortly.
Chairman of Sri Lanka Telecom and SLT Mobitel, Rohan Fernando has always promoted sports activities in Sri Lanka in a big way and also given every possible assistance to the Mega Show which will march forward with more power and strength.
SLT Mobitel is sponsoring the show for the 14th successive year at a time when the company is heading towards new horizons under the dynamic leadership of Fernando, the former Thomian ace rower.
The management of Lake House has strongly backed the Mega Show.
The ANCL Chairman, W. Dayaratne PC and its team of Board of Directors – Dharma Sri Kariyawasam (Editorial), Rakhitha Abeygunawardhana (Legal and Administration), Janaka Ranatunga (Finance) and Canishka Witharana (Operations) have always been a tower of strength to take the Observer-Mobitel School Cricketers of the Year forward.