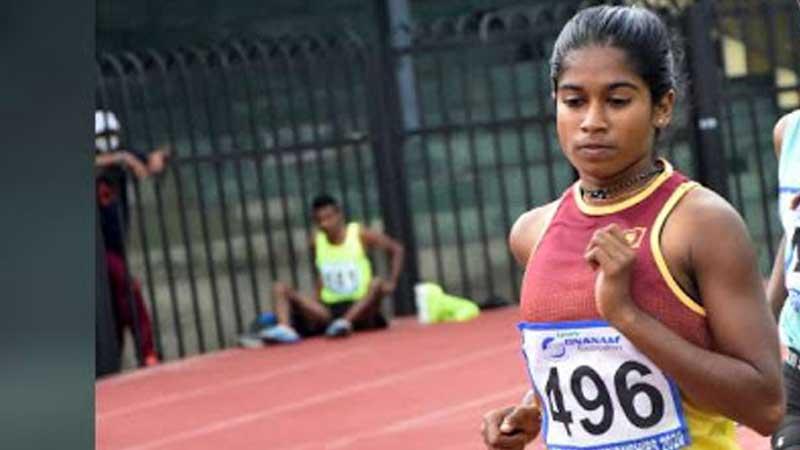 Promising athlete Shanika Lakshani came to the limelight at the recently concluded 98th National championship when she shattered a 35-year-old Junior National record in the women's 1500m event as the 18-year-old athlete from Holy Cross College, Gampaha also did well in the 800m finishing in a time of 2 minutes and 08.90 seconds.
Lakshani had to compete with national and international stars in this competition and stood up to the challenges very well. She competed in the 800m first and in the 1500m she finished in 4 minutes 33.40 seconds to be placed fourth. Her impressive performance also improved on the time of 4.35.70 seconds set by Sriyani Dhammika Menike at the Asian inter city Junior meet held in Singapore in 1985.
Lakshani's coach Madura Perera said he was very happy with her performances while declaring that she took part at the Nationals in a bid to achieve qualifying standards and enter the World U-20 Championship in Nairobi.
"She came almost close to achieving the qualifying standards in both events at the Nationals. Though she missed the standard narrowly, she could improve by nearly two seconds in the Sri Lanka Junior Women's record in the 1500m which has been in tact for 35 years," said Perera.
Lakshani represented Sri Lanka at the Asian Youth Athletic championship in 2019 and was among several school athletes who tried their best at the National championship.