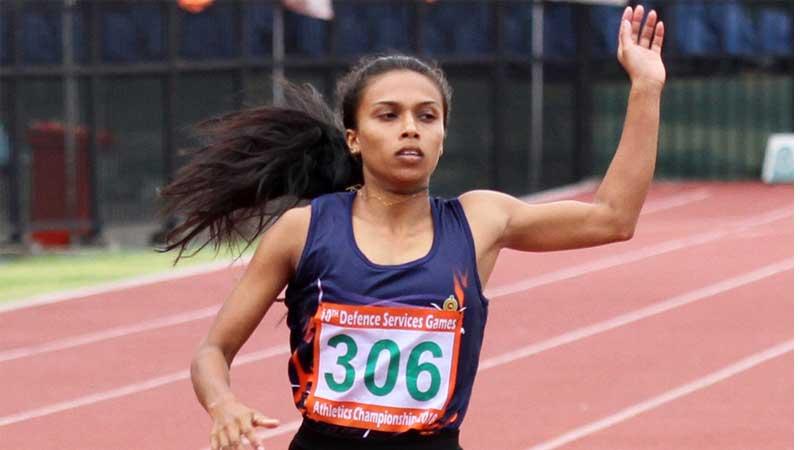 Sri Lankan 400m champion Nadeesha Ramanayake and 3000m steeplechase champion Nilani Ratnayake are ranked 51st and 35th in the world respectively in terms of world athletics scores.
Analysts say it is a good move after the Athletic National Championship held last week at the Sugathadasa Stadium.
In fact Ramanayake came back strongly in this meet and was unable to take part in the event at the last South Asian Games in Kathmandu due to dengue fever.
The World Athletics Association (WAA) awards bonus points based on the performance of the athletes, and these places are determined by the points earned during the relevant period. Both Nadeesha and Nilani are second in the Asian region with their good performances.
In the 400m and 3000m hurdles respectively, Salva Nasser and Winfred Yavi, representing Bahrain and Kenya are ahead of Nadeesha and Nilani.
"It is noteworthy that two Sri Lankan athletes have scored more points due to their consistent performances in major tournaments during the scoring period." an official of Sri Lanka Athletics said.
The 800m champion Nimali Liyanarachchi is also ranked 57th in the world rankings in the 800 meters and third in the Asian rankings. In addition, Anjani Pulwansa (long jump) and Vidusha Lakshani (triple jump) finished fifth in the Asian rankings.
Sumedha Ranasinghe, meanwhile, is ranked 30th in the world in javelin throwing and sixth in Asia. Although the chances of Sri Lankan athletes participating in tournaments where scores are available are less, it is commendable to be among these talents according to observers.
Both Sumedha Ranasinghe and Nilani Ratnayake are very close to Olympic qualification.