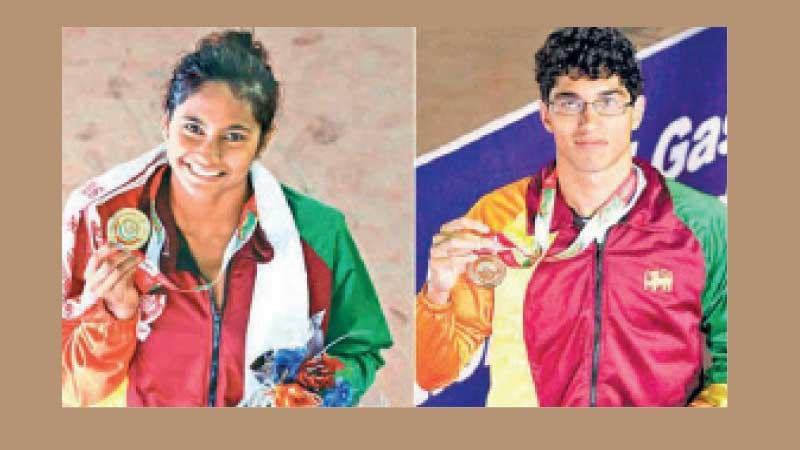 The Sri Lanka Aquatic Sports Union (SLASU) is looking to hire coaches from China to develop aquatic sports such as swimming, diving, water polo and synchronized swimming.
According to a senior official of SLASU the sports ministry has promised to acquire foreign coaches to develop aquatic sports.
The Union is expecting to obtain these coaches from January so that they can focus on the Tokyo Olympics which is scheduled to be held in June next year.
However, SLASU is still under an international ban imposed by the international swimming governing body (FINA) since 2018 and made an appeal in August to FINA to get the ban lifted. A reply has not been received yet and this is severely depriving the local swimmers from international competition.
"The ban on Sri Lanka was there for the past two years but it was not felt this year due to the Covid-19 pandemic. But next year is important as we hope to be ready for the World Swimming Championship and the Tokyo Olympics," said a senior official of SLASU.
Sports Minister Namal Rajapaksa has also pledged to support SLASU to get the ban lifted.
Four talented swimmers Matthew Abeysinghe, Akalanka Pieris, Kimiko Raheem and Anika Ghafur were close to Olympic qualification standards before the postponement of the Games.
However if they fail to qualify, the only option is to get a wild card entry that will allow a maximum of only two Sri Lankan swimmers.