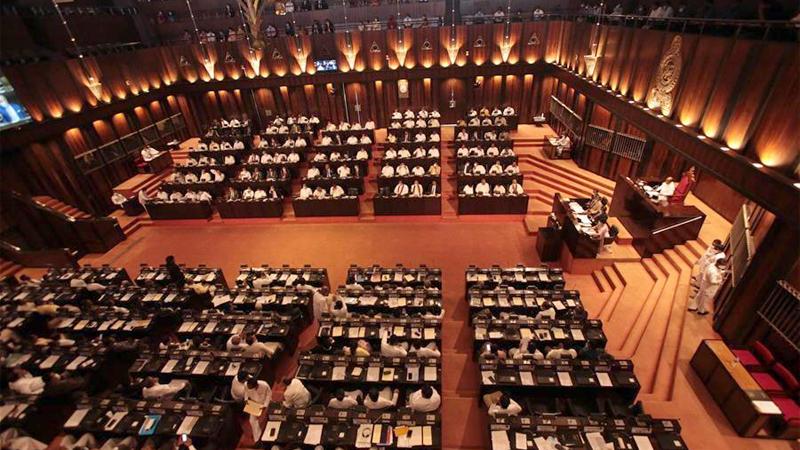 A group of Government MPs was granted leave to do other essential duties at the time the Inland Revenue (Amendment) Bill was taken up for vote as the ruling party was convinced that it could be passed with a majority, the office of the Chief Government Whip said.
MPs Lohan Ratwatta, Tissa Kuttiarachchi, Jagath Kumara, Namal Rajapaksa and Johnston Fernando had informed the Chief Government Whip office that they had essential duties but could be present if there was an issue with the vote as they were close to Parliament.
The Chief Government Whip office was also informed that Mahinda Rajapaksa, Harin Fernando, Janaka Bandara Tennakoon and Geetha Kumarasinghe could not be present as they were not well.
The Office of the Chief Government Whip also said that five other MPs were allowed to go abroad even before the date of the No-confidence Motion was set for debate, and that there was no need for them to be brought back as their absence would not affect the No-confidence vote.
The office also said that five MPs - Chamal Rajapaksa, Vidura Wickramanayake, Dhammika Perera, Dilum Amunugama and Marjan Faleel had gone abroad. Chief Government Whip Minister Prasanna Ranatunga said that the Government passed the Inland Revenue Amendment Bill with a majority of 45 votes.
On Friday, September 8, Speaker Mahinda Yapa Abeywardena certified the Inland Revenue (Amendment) Bill passed in Parliament on August 7. The Act came into effect from September 8.