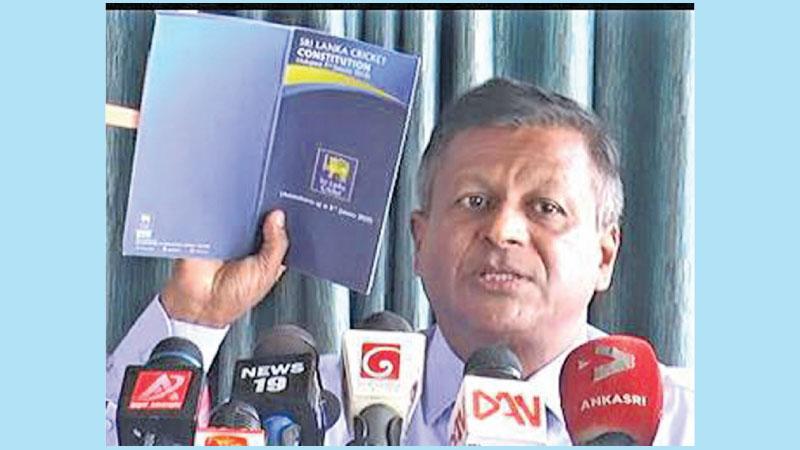 Sri Lanka Cricket (SLC) has been further rocked this time from the inside, as a sacked official alleged that his bosses by halting the domestic game are attempting to hoodwink the International Cricket Council (ICC) that a government plot is in the making to destabilize the sport in the country.
Anura Weerasinghe who was the main coordinator of SLC's National Development Committee fell foul with his masters and was removed over his outspoken nature last month just days after he also made a police complaint that he was a victim of harassment.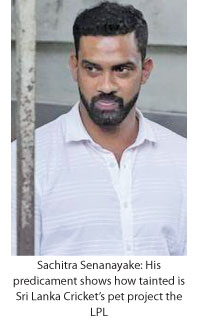 Following his ouster, Weerasinghe opened a can of worms at a Press conference claiming that club cricket in the country which is the feeder to the Sri Lanka team was deliberately halted by SLC, the very people entrusted with the sport's progress and welfare.
His outburst came three days before a former player Sachitra Senanayake was arrested, produced in court and remanded over an alleged attempt to persuade players to under-perform in return for money in the dispute-ridden 2020 Lanka Premier League (LPL), a T20 domestic tournament that has become the pet project of SLC.
"They (SLC) are more concerned about the LPL than the future of the Sri Lanka team and have created a situation stopping all club tournaments so they can convey to the ICC that the government is politically interfering (in cricket administration) to gain their (ICC) support," said Weerasinghe who until last month was part of SLC's closed door inner circle.
Without naming names Weerasinghe touted the reference "Sugar Daddies", a term used to describe old men pampering young girls.
Sri Lanka Cricket said in a media statement last Friday that it was halting all club cricket tournaments over structural differences and team numbers that ran contrary to Sports Ministry wishes.
Weerasinghe in the process revealed that funds provided by the ICC for cricket promotion were being used by SLC to pay their lawyers to defend their activities.
With the cards stacked heavily against SLC time is running out for the keepers of cricket in the island and the latest saga involving Senanayake, a free-lancer who was not part of the Sri Lanka team for the past five years, has further escalated vibrant public calls for change in the establishment. Senanayake's lawyer Chaminda Athukorale argued that the clean-up of cricket in the country should begin at SLC whose administrators have come under public fire by raging protesters over corruption, misuse of power and privileges and taken to Parliament.
But fears are that very little or nothing will be done to salvage the sport's administration as long as politics, and not cricket, eventually ends up as the deciding factor for change at SLC.
The deafening silence of former players and ex-administrators at a crucial juncture has also baffled both the media as well as public protesters.