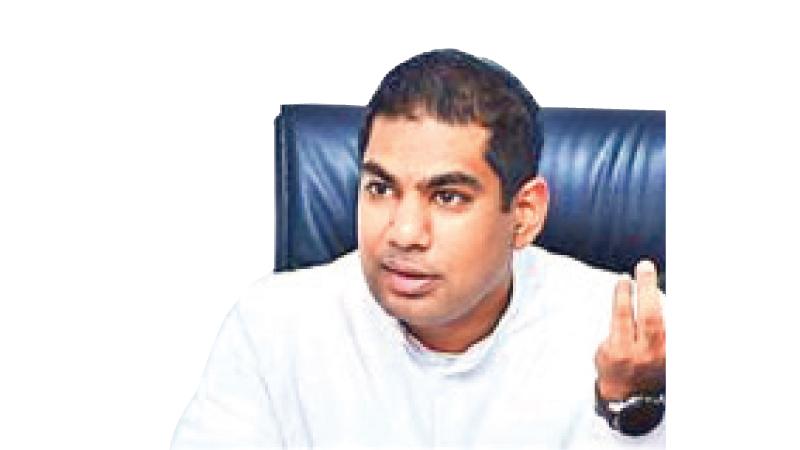 Power and Energy Minister Kanchana Wijesekera has formed a committee to identify gasoline dealers who failed to maintain the mandated minimum fuel stocks of 50 percent at their filling stations, following the fuel queues on Thursday and Friday, State Minister of Power and Energy, Indika Anuruddha Herath told the Sunday Observer yesterday.
The Ceylon Petroleum Corporation (CPC) will initiate measures to suspend the filling station licences of these dealers, he said.
When questioned about the timeline for identifying the responsible filling stations, State Minister Herath said that the committee is expected to prepare a report by tomorrow.
Minister Wijesekera will review this report, and based on its findings, the CPC will suspend the licences of the identified filling stations.
"These gasoline dealers have acted in violation of CPC regulations. Moreover, their failure to keep the mandated stocks has led to creating panic among the public," said State Minister Anuruddha Herath.
"The Government has ended the saga of petrol queues. We cannot afford to tolerate some gasoline dealers violating CPC regulations at the expense of public inconvenience," he said. Herath said Ceylon Petroleum Storage Terminals Ltd.(CPSTL) took steps to double its browser fuel supplies to ensure the smooth availability of fuel at all filling stations.
"The work by CPC personnel continued even yesterday despite it being the Poson Poya holiday," he said.
He said that CPC has ample stocks to provide all fuel needs in the country. Explaining the reasons behind the situation, Herath said that the filling station dealers held off on fuel orders in the hopes of a price reduction on June 1.
They intended to profit from this reduction.
The consumers also contributed to the problem by avoiding fuelling their vehicles on May 30 and 31, to save money from it.
With CPC operating 1,000 filling stations to cater to the country's fuel needs, it is crucial to adhere to licence regulations to ensure an uninterrupted fuel supply for the nation, State Minister Herath added.