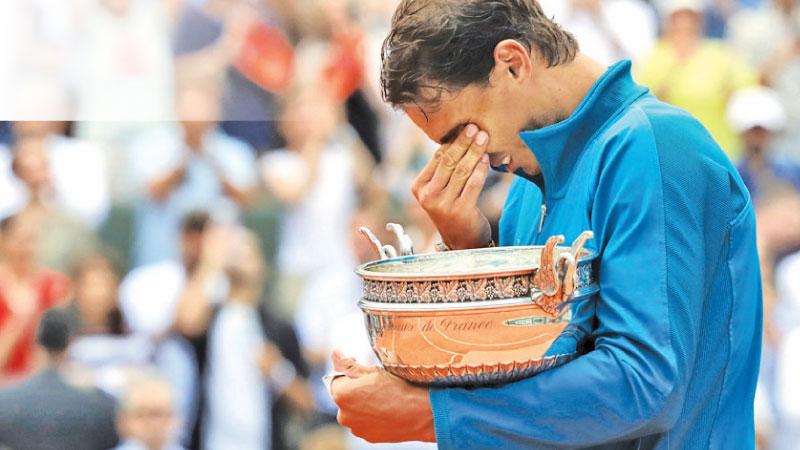 Rafael Nadal will miss the French Open for the first time in 19 years after a hip injury ruled out the record 14-time men's singles champion.
The 36-year-old Spaniard, who has won 22 major titles, also said he plans to retire after the 2024 season.
"I didn't make the decision, my body made the decision.
"To play Roland Garros is impossible," he said.
"Next year will probably be my last year. That is my idea. If I keep going now I won't be able to make it happen." Nadal holds the joint record number of men's major triumphs alongside Serbia's Novak Djokovic. He has won 70 other ATP titles and spent 209 weeks at world number one - the sixth longest amount of time in ATP history.
Known as the 'King of Clay', Nadal has won 112 of his 115 matches at the French Open. However, the Majorcan left-hander has not played since sustaining the hip problem at the Australian Open in January.
Nadal has been practising in recent weeks, but was not fit enough to play a tournament in the run-up to Roland Garros.
The French Open starts in Paris on May 28 and runs until June 11." (BBC Sport)