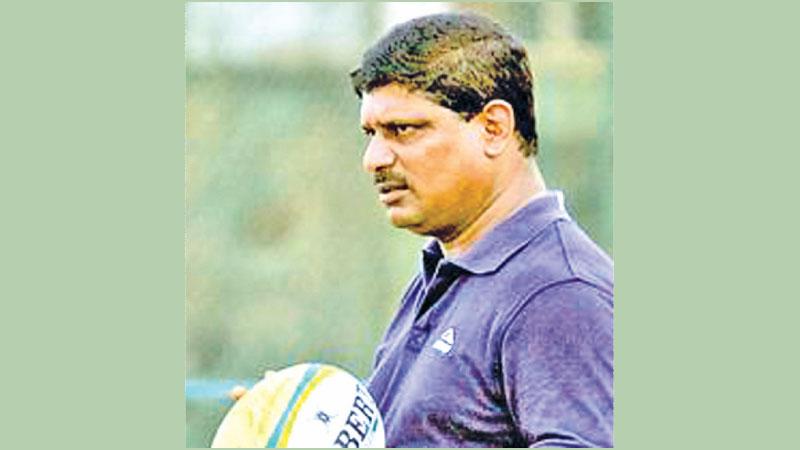 Veteran coach Sanath Martis has called it quits from coaching the Havelock SC rugby team from end of April in a mutual agreement between him and club officials.
Martis was the longest serving coach at Havelocks counting six years taking the club to great heights during his tenure that produced many top shelf players.
"Even during the pandemic and economic crisis he stood by the club and didn't move out. He always stood by the club and produced wonderful results and players.
"Havelocks finished number two for three seasons and on two occasions had a very good chance to win the league," said Havelocks president Thusitha Peiris.
"Martis did his very best service to the club with whatever material we gave him. He is a good team building and structured coach," added Peiris.
Peiris is also on his way out after serving three years and will terminate his term as president end of June and hopes to recruit a new coach.
Havelocks went through a lean period this season as the team lost eight players in the process. Four of their players, including their skipper Umesh Madushan, went overseas and two hung up their boots while the others left for foreign employment.
There were several players who sustained injuries too. Every year there were about four school leavers joining them but this year there were not much and the club found it hard to maintain their standard in the game.
"Losing six matches in a row was tough to stomach and finished two slots down in the standing. This is part and parcel of the game," said Peiris.
"We did not have enough money to buy players. Sometimes it all works well but this year it did not happen as we would have liked," said Peiris.
"As president of the club I am very much grateful to Martis for what he has done as the head coach. He has supported the team and made several players play in different positions too. We had started very well and after the loss against Police the morale of the team fell and thereafter lost the remaining matches.
"I want the true story to spread before people speak out of turn and spread rumours about the club and the coach," he said.