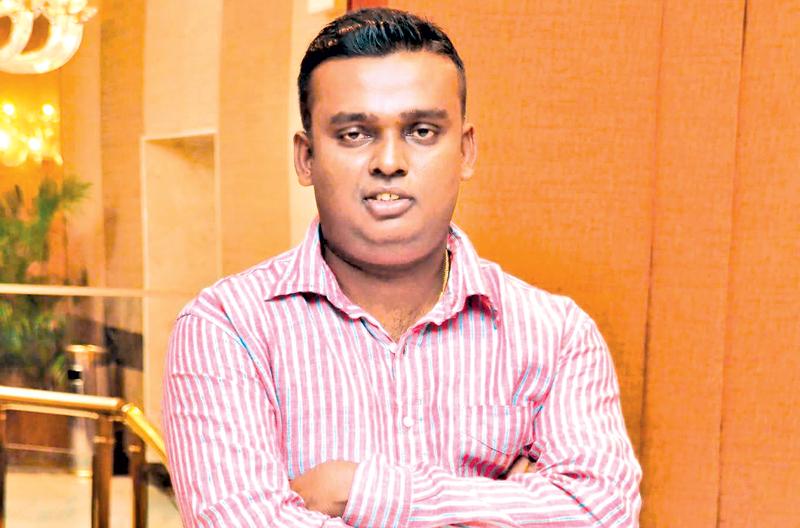 It is with deep regret that we announce the death of our colleague and friend Chamara Lakshan Kumara, the current editor in chief of the Silumina and Resa newspapers. He passed away yesterday following a brief illness. Chamara was 39.
Educated at C.W.W. Kannangara Vidyalaya, Matugama, Chamara began his journalism career at the Lakbima newspaper. He also served as a journalist at the Rivira and Irudina newspapers. He was a Masters graduate in Political Science and a widely respected media personality.
Chamara was the founding editor of Resa, the newest Lake House publication and was recently appointed Editor in Chief of Silumina, the company's flagship newspaper. He was its youngest ever editor. In both these roles, his passion and vision shone through, as the newspapers soared to new heights under his visionary leadership. He was at the helm for a short time, but they were revolutionary months at the two newspapers. The outstanding teams he built at Resa and Silumina, the young journalists he mentored, will stand testimony to his legacy.
Chamara had a way with words. He was a supremely talented writer and dedicated journalist. He was passionate about sports and an avid political history enthusiast. He was renowned for his ability to recall sporting statistics and historical anecdotes in the blink of an eye.
ANCL Chairman Krishantha Cooray calls Chamara Lakshan an "extraordinary human being". "I was always struck by his loyalty, seriousness of purpose, knowledge, commitment and most importantly his kindness - Chamara is irreplaceable," Cooray said.
"He was a progressive journalist with broad vision - a younger generation of journalists had so much to learn from him," said Imthiaz Bakeer Markar. "Chamara's untimely passing is a loss not merely for the media fraternity, but to the entire country," Bakeer Markar said.
Chamara is survived by his wife, Kathrige Nilupa Dilhani, his son Dinuga Vidunitha and his parents.
We, his colleagues at The Sunday Observer and ANCL will miss him very much. May he attain the Supreme Bliss of Nibbana.