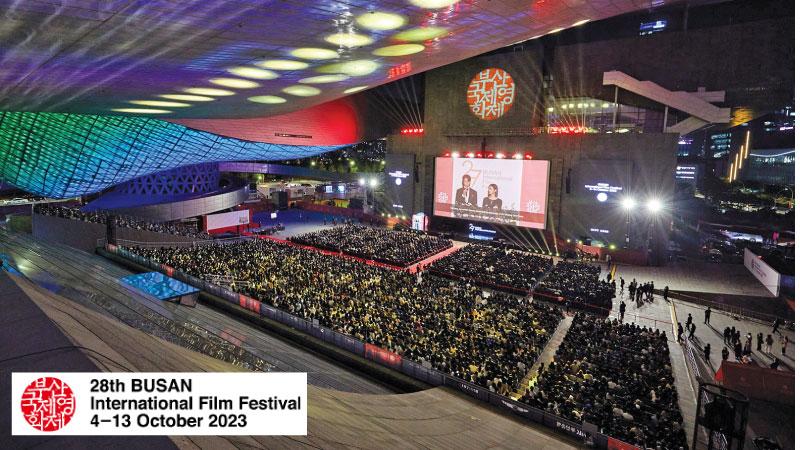 In the vibrant landscape of the international film festival circuit, the Busan International Film Festival (BIFF) stands as a beacon of cinematic excellence and cultural exchange. From its humble beginnings in 1996, BIFF has evolved into Korea's largest and most prestigious film festival, captivating audiences not only in Asia but across the globe.
With its upcoming 28th edition scheduled to take place from October 4-13, 2023, BIFF continues to foster the discovery and promotion of diverse films and talented filmmakers. For several decades, numerous Sri Lankan film directors have successfully secured world premieres at the BIFF.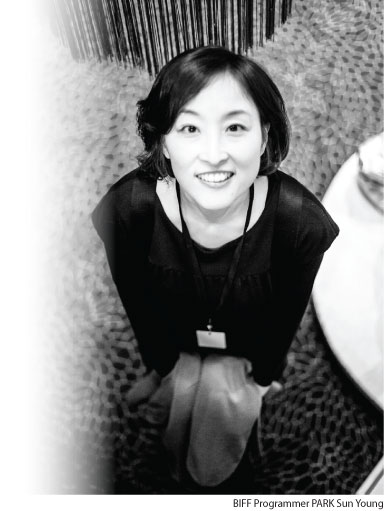 Once again, in this year's edition, filmmakers from across Southeast Asia are strongly encouraged to embrace this remarkable opportunity to exhibit their work on this global platform. The submission deadlines for the official programs are as follows: June 21, 2023 for short films and July 19, 2023 for feature films.
In an exclusive e-interview, festival programmer of BIFF, Park Sun Young sheds light on the festival's vision, its commitment to Asian cinema, and its aspirations to be recognised as the world's premier non-competitive film festival and the hub of Asian films. In the interview, Sunday Observer delved into the fascinating world of BIFF and opportunities it creates for Southeast Asian filmmakers including Sri Lanka and its unwavering dedication to showcasing the best of Asian cinema.
Excerpts of the interview
Q: How does the BIFF actively promote and support Asian cinema? Can you provide examples of initiatives or programs aimed at showcasing Asian filmmakers and their work?
A: From the moment the Busan International Film Festival made its first steps in 1996, it focused on Asian films. Seeking to be the 'hub of Asian cinema', our film festival has persevered to further introduce and publicise Asian filmmakers and their films, and put much thought into providing diverse programs to support young filmmakers in Asia. In the case of the New Currents section, a representative competition section at BIFF, it targets projects by new and upcoming directors in Asia, and through this section, numerous directors have made their names known and become important authors in Asia.
In addition, the Jiseok competition section (the Kim Jiseok Award was created in commemoration of Kim Jiseok, the late program director, who devoted his life to the development of Asian cinema, and the Jiseok section was first introduced in 2022) for established Asian filmmakers; A Window on Asian Cinema section, which introduces new projects by the most notable Asian directors of that year; Wide Angle section, which introduces Asian documentaries and short films; various Special Programs in Focus; approximately 80 to 90 Asian films are introduced each year through the festival's selections.
Q: Southeast Asia faced significant challenges due to the pandemic. How has the BIFF supported South Asian filmmakers during this difficult time, and what initiatives have been taken to ensure their continued visibility and success on the international stage?
A: The pandemic was a huge challenge for filmmakers all over the world, but the effect it had on the Asian film industry was huge. The BIFF was also forced to go through a difficult time, but we decided to use that time to concentrate on the screening of films and meeting filmmakers and audiences. For film festivals, there is nothing more important than the films itself and meeting the audience.
Due to the restriction on overseas travel, few Asian filmmakers were able to attend the festival in person despite the mandatory quarantine guidelines, and most directors could not attend. We only received a small number of audiences, strictly complying to the social distancing policies in Korea, and established a new system for these audience members to meet the directors through an online platform.
The audience occupancy rate was 92%, and more than 90% of the Asian filmmakers participated in the online Q&A and interact with the audience. For example, in 2020, when the entry of overseas guests was completely restricted, the director and main actor of the Nepali New Currents selection, Butterfly on the Windowpane, Sujit Bidari and Kanchan Chimariya, met the audience through Zoom. In 2021, when approximately 20 international guests attended the festival, Natesh Hegde, director of the New Currents selection from India, Pedro, and Abu Shahed Emon, producer of the Bangladeshi A Window on Asian Cinema selection, No Ground Beneath the Feet, met with the audience in person.
Q: The Asian Project Market has been successful in connecting Asian directors with industry professionals worldwide. How does the APM foster collaborations and co-productions between South Asian filmmakers and international partners? Can you share any examples of projects that have resulted in cross-cultural collaborations?
A: APM is an important platform that selects roughly 30 projects each year and arranges business meetings with industry officials during the Asian Contents & Film Market period. It also provides information to arrange matches so that major industry figures in the market can be introduced to various projects with satisfying results. Children of the Sun, the 2019 A Window on Asian Cinema selection by representative Sri Lankan director, Prasanna Vithanage, was also an APM selection.
Q: What steps does the BIFF take to challenge or counterbalance the dominance of European cinema ideology in the global film industry? Are there any specific strategies in place to promote diverse perspectives and narratives from Asian cinema, including those from Sri Lanka?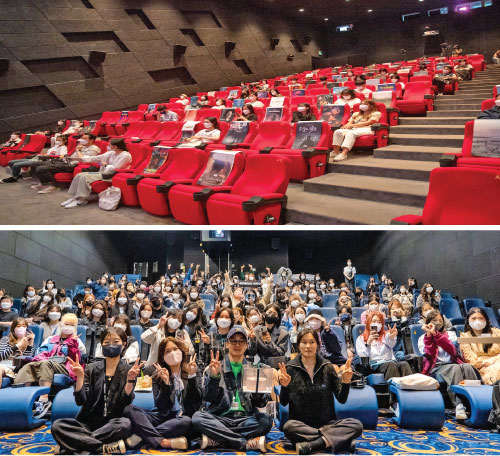 A: I think one reason why the European cinema ideology is construed to be more central in the global film industry is the legacy and tradition of European film festivals, and another, provision of various support policies by organisations such as European Film Promotion (EFP) and the National Center for Film and Moving Images (CNC). It is also true that they have a big influence on Asian cinema. It is also particularly very fortunate that they are giving a lot of support to Asian film co-productions. However, the reality is that the pool of Asian films being screened at European film festivals is very few, and narrow.
Our festival puts utmost effort into discovering, not only projects by already renowned directors, but also new, undiscovered directors, as well as films with various narratives and perspectives. Through our film festival's educational programs, support programs, and networking programs, we hope that Asian directors can use the Busan International Film Festival as a stepping stone to expand the influence of Asian films in the global industry.
Q: How does the BIFF perceive the limitations faced by South Asian cinema in the European film festival arena, where it is often recognised from an anthropological perspective rather than being evaluated based on character-based narratives more specific about human subjectivity? How does the festival strive to address and transcend these limitations in order to promote a more diverse and nuanced representation of Asian cinema?
A: I think there can be many different opinions regarding the disposition of the Asian films that are screened at film festivals in Europe. However, instead of waiting to be 'discovered', I think it is important that Asian filmmakers create their own individual narrative, in their respective position, that show their signifying colors. In that sense, can't it be said that the Busan International Film Festival, as a film festival that is held in a country in Asia, is paving an unrivaled territory in terms of both quantity and quality when it comes to promoting Asian films?
Q: Platform BUSAN aims to provide networking opportunities for emerging independent filmmakers in South Asia. How does this platform foster dialogue and exchange between Sri Lankan filmmakers and their counterparts from other Asian countries? Are there specific events or programs dedicated to promoting collaboration and knowledge sharing?
A: Platform BUSAN targets filmmakers from all Asian countries. Platform BUSAN invites the main guests from the festival each year and hosts a talk program on various topics. Last year, director Rithy Panh, director Wang Bing, and director and producer Peter Chan participated in the program and shared their individual opinions on their filmmaking, philosophy, and co-production methods. Also, panels from the European Film Promotion (EFP) and Ties That Bind (TTB) hosted and gave a lecture on the reality of distribution and strategy between Asia and Europe, how to use regional film committees, and sound design.
In addition to such practical industrial information, the platform provides a networking opportunity for participants through Vis-à-vis, a discussion session for new directors from Asia and Europe, and Happy Hour. In this networking program, the more actively you participate, the more you get.
Q: How does the BIFF contribute to the cultivation of a unique cinematic eye for Asian cinema? Are there any initiatives or programs focused on nurturing distinct storytelling styles, cinema aesthetics, and thematic elements that are representative of Asian cinema?
A: The Busan International Film Festival has been providing the educational program, Asian Film Academy (AFA), since 2005. Last year, its name was changed to CHANEL X BIFF Asian Film Academy (BAFA) as Chanel co-hosted the program and was renewed into a more robust educational program. BAFA invites 24 young Asian filmmakers for about 20 days before and during the festival period along with world-renowned masters from Asia as dean, directing mentor, and cinematography mentor, and experienced instructors from Korea (editing, sound, music, DI, etc.), to conduct various programs, such as short film production, master classes, workshops, mentoring, and more. Starting this year, BAFA will also be inviting a Script mentor as a faculty member to provide guidance in the short film script development and mentoring to the fellows, for those who desire, during the period.
I believe the close and in-depth networking shared between the current eminent filmmakers of Asia and the upcoming generation of Asian filmmakers can greatly impact the identity of Asian cinema. I hope that BAFA Alumni from Sri Lanka can give proof to this.
Q: The rise of labs, workshops, and regional funding schemes has played a significant role in nurturing talent and facilitating the production of high-quality films in South Asia. How does the Asian Cinema Fund play a role in supporting independent filmmakers from Asia, and can you explain notable collaborations that have emerged from this initiative?
A: The ACF is divided into two parts. The Script Development (SD) Fund, which supports scenarios that are in the development stage, and the Post Production (PP) Fund. (The Asian Network of Documentary (AND) Fund for documentaries is operated separately) There are many famous examples, but in the case of last year's recipient, an Indian film, Mariam, which required high-quality post-production while the pandemic was still ongoing, received much acclaim as it premiered in the A Window on Asian Cinema section after its completion. Bangladeshi director Abdullah Mohammad Saad's Rehana, which was screened at the 2021 Cannes Film Festival's Un Certain Regard, was the 2017 ACF SD Fund recipient and went on to be a 2018 APM selection. In 2014, director Vimukthi Jayasundara's project received the SD Fund.
Q: As a festival programmer, what factors do you see as contributing to the limited selection and appearance of Sri Lankan cinema in international film festivals, including the BIFF? And in your opinion, what areas do Sri Lankan filmmakers and industry professionals need to focus on and improve in order to enhance the visibility and representation of Sri Lankan cinema on global platforms?
A: I believe Sri Lankan films are still continuously advancing. If until now, just few major directors were noticed in the global industry, I believe that there are now a new generation of directors and producers who are coming forth with diverse stories. I also hope that the works of young filmmakers, more technologically skillful and fulfilling in content, can meet the audience in Busan.
Q: In your opinion, what sets the BIFF apart from other film festivals in terms of its commitment to promoting Asian cinema, fostering collaboration, and showcasing diverse voices? How do you envision the festival's role in the future development of Sri Lankan cinema and the broader Asian film industry?
A: I, too, as a film festival programmer, hope that the gemlike films of South Asia can be shown more at BIFF and other global festivals. I will also try to discover them and look forward to being touched by them.
Pictures credit: Busan International Film Festival website