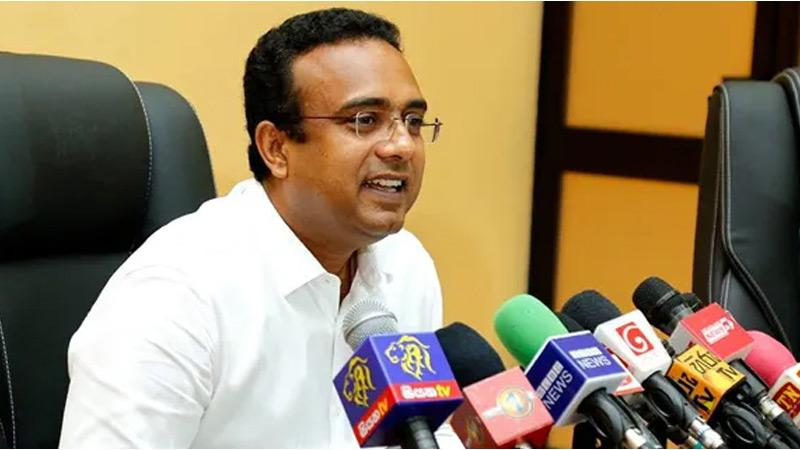 Labour and Foreign Employment Minister Manusha Nanayakkara yesterday said that the draft of the new labour law will be  finalised by June and after that it will be presented to the people working in all fields, including investment zones, for their approval.
The Minister expressed these views while joining the fourth session of the 'Influx' public consultation platform organized to obtain views and suggestions of the public regarding revisions to the labour laws of the country.
The Minister joining the discussion said "our primary goal is to create a broad social discourse regarding the new labour law currently under preparation. For that, the media is giving us great support. And we have heard that discussions on the above is happening at various levels. This is what we wanted".
The Minister said all stakeholders have been invited to present their views and suggestions and a draft containing the above will be presented to the Labour Advisory Council.
"Also, we hope to present this draft to the trade unions that are not represented in the Labour Advisory Council" he added.
The Minister also said that the whole process related to the drafting of a new labour law is done in a very transparent manner and even the public consultations are broadcast live through online platforms.
The Minister speaking about certain news reports about the National Labour Advisory Council said the Council operates in accordance with the Labour Law and the International Labour Organization regulations. The Minister explained that he has the authority to change its composition once a year and accordingly new members have been appointed and all such appointments have been done in accordance with the law.
The Minister said when appointing members, trade unions with the largest number of active members have been given priority to be represented in this Council.
The Minister went on to say that there was no hidden agenda behind the revision of outdated labour laws and it is been done in accordance with the wishes of the working people. He also said that in particular, addressing issues related to the minimum wage, maternity leave, strengthening the EPF and ETF and creating a new social safety net will be done through the new labour laws.
The Minister added that the labour laws related to the domestic workers as well as plantation workers will be further strengthened will also bring new measures with regards to the number of official holidays.
The Minister explained that Sri Lanka was considered as a country with a very high number of annual holidays in the world and added if this is an impediment to the country's development; a decision will have to be made whether to reduce the number of holidays.
The aim is to create an active, energetic and productive workforce, the minister explained.