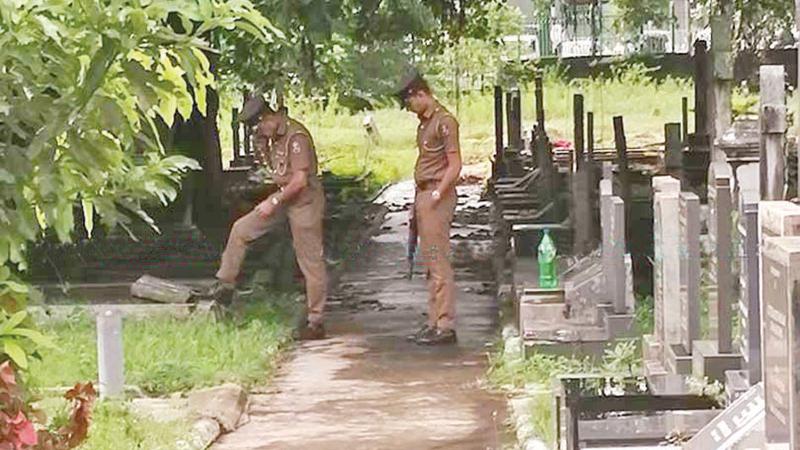 Police security was deployed at the grave of Janashakthi Insurance Group Director, Dinesh Schaffter is buried till exhumation on May 25. Four officers of Borella Police have been deployed for that purpose.
On 18 May, a five-member special medical board appointed for the purpose of exhuming Dinesh Schaffter's body to find out the cause of his death, had made a written request to the Colombo Magistrate's Court.
In order to determine the cause of death, the body of the deceased should be exhumed and examined, as a result the five-member special medical board had requested the Magistrate Rajinda Jayasuriya to grant permission for same.
To find out whether the death of Dinesh Schaffter is a suicide or murder, the Colombo Additional Magistrate issued orders to the Health Director General to submit a list of names of specialist doctors to the court to enable her to appoint a five-member special medical panel to make a decision.
The body of Janashakthi Group Director Dinesh Schaffter is scheduled to be exhumed on Thursday May 25, the senior police officer added.