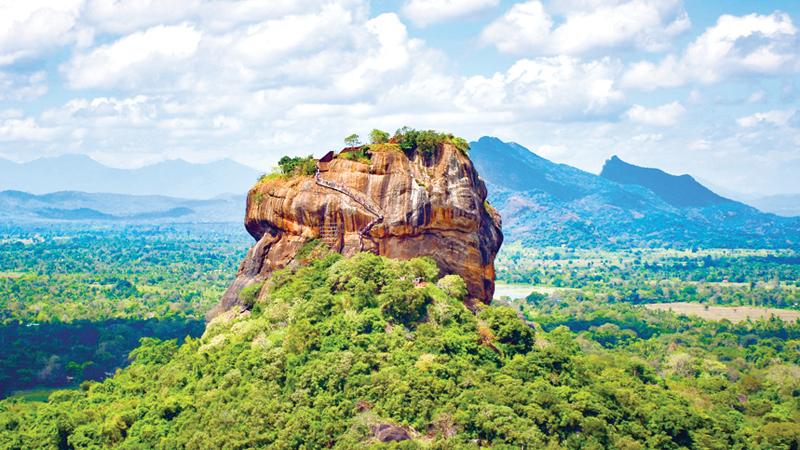 An interesting place I visited was Sigiriya. It is one of the most attractive tourist hotspots in Sri Lanka. It is in the Matale district near Dambulla. Sigiriya is a rock fortress.
This rock is called 'Sigiriya' or 'Sinhagiri' because of its structure. It means the lion rock. Sigiriya is 200 metres high and there are 1,200 steps to the top. Sigiriya was built by King Kashyapa.
It has a palace, flower garden, lakes, ponds, caves and many buildings. Now, we can see the ruins and the basements of all these buildings. King Kashyapa created a highly polished wall in his palace where he could see his reflection as he walked by it. This is 140 metres long and 40 metres high "Mirror wall" which can be seen even now.
It is said that there were more than 500 paintings in Sigiriya. But now we can see only 22 paintings. These pictures are very famous. They are called Sigiri Bithu Sithuwam or the Sigiriya frescoes. It has four L shaped ponds. These ponds are connected with an underground water pipe system. These water pumps still work and provide water to the gardens at Sigiriya.
People all over the world climb this rock to see its beauty.
K. Shanthini
Grade 9
Rajagiriya Roman Catholic Tamil Mix Vidyalayam
Rajagiriya