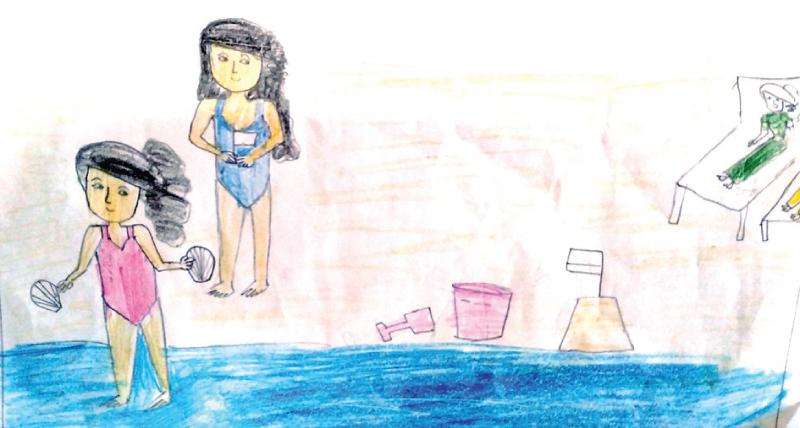 Yesterday, I went to school. At assembly, they informed us that there will be holidays. I was so happy. The beginning of my holiday was amazing.
Do you know why? It is because, we went to the beach. My sister and I made sand castles. We swam and had a rest. Mom and dad liked the beach so we spent two days at the beach. When it got dark it was time to have dinner.
We ate sea food. After having our dinner a security guard came towards us and showed us our rooms. We had a shower. Then we slept.
The next morning, we woke up early, wore our swimming suits, had our breakfast and went to the sea. It was the last day of my holiday. We went home. It was one of my best holidays ever.
Samadhi Gaily Herath
Grade 5-C
Matale International School
Matale