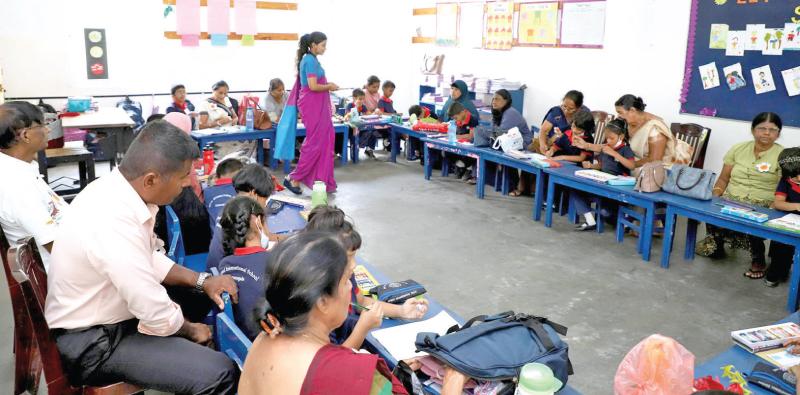 "A grandparent is a little bit of a parent, a little bit of a teacher and a little bit of a friend."
A Grandparent's Day for the tiny tots of Grade 1 was organised by the Royal International School, Kurunegala on March 7 at the school premises. This program was organised to give the grandparents a glimpse of the school life of their grandchildren and also to great an opportunity for the grandparents to spend some quality time with their grandchildren enjoying the day.
The program of the day consisted of an awareness program for the grandparents by the principal of the school, Dr. Alex Perera, sing along and dancing sessions and an art activity.
Text and pix:Sulochana Gamage