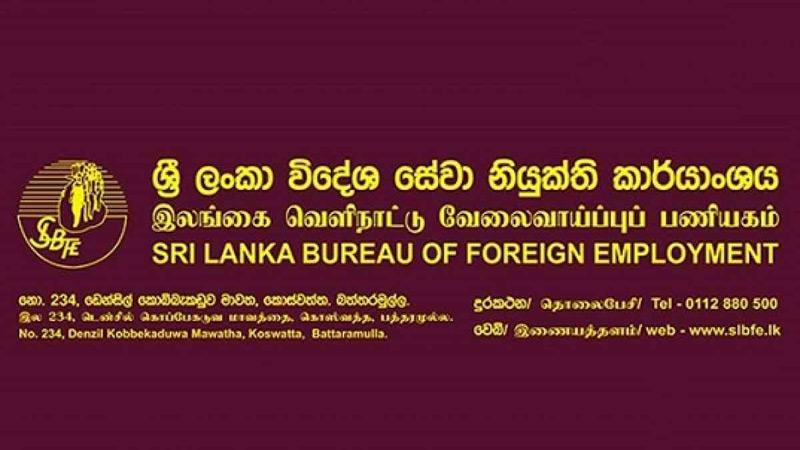 Sri Lanka Foreign Employment Bureau (SLFEB) has decided to suspend providing refuge in the safe houses run by the embassies to Sri Lankan women who have migrated without registering with the SLFEB.
These women come to the embassies after facing issues at workplaces in those countries. The SLFEB states that the decision will be effective from April 1.
The safe houses have been established under the labour welfare  departments of foreign embassies for migrant employee women who are registered with the SLFEB and they provide the necessary welfare and residential facilities.
The bureau further states in an announcement that these shelters have been established only for women who go abroad for legal employment, but up to now the bureau has provided all necessary welfare facilities to women who have gone abroad without registering with the bureau too.
SLFEB pointed out that when the women who go abroad without registering in the bureau come to the security house, they create various conflicts and the police had to be called to control the conflicts and some cases were even publicized by the media.
Accordingly, from tomorrow, the bureau has decided to suspend the reception of women who have migrated without registering with the SLFEB for employment through various illegal means and facing problems at workplaces abroad.