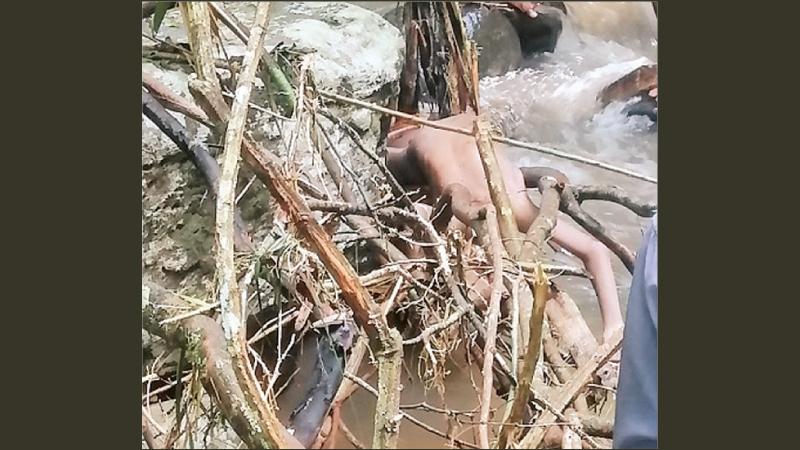 Police said that the bodies of two children who were missing after being swept away in a current of water from the flow of a spout at Bogoda, Hali-ela about 5 pm on Thursday (23) were found during a joint search operation carried out by the Army and the police.
The body of Dashmini Nivika (07), a student in Grade 2 of Bogoda Maha Vidyalaya and a resident of Kokatiyamaluwa, Bogoda, Hali-ela was found about one and a half kilometers away from where the incident took place, stuck in the reeds of the stream at about 9.30 pm day before yesterday. However, the body of her brother, Bodhipakshalage Yasindu Umesh Thathsara (10) who was swept away with her had not been found. As a result, the Army, Navy and the Police began searching in the lower area of the stream yesterday (24). Hali-ela OIC Inspector Ruwan Gunatillaka said they found the missing body of the boy at around 9 am yesterday. The two children had returned home after school on 23 during heavy rain and waited alone for their mother to come back after work.
The police said it was revealed that as the mother had been delayed due to the torrential rain, the two children had gone in search of her and then been swept away in the flow of water from the spout below their house.
The bodies of the two deceased children have been placed at the mortuary of the Badulla Hospital. Hali-ela police are conducting further investigations.