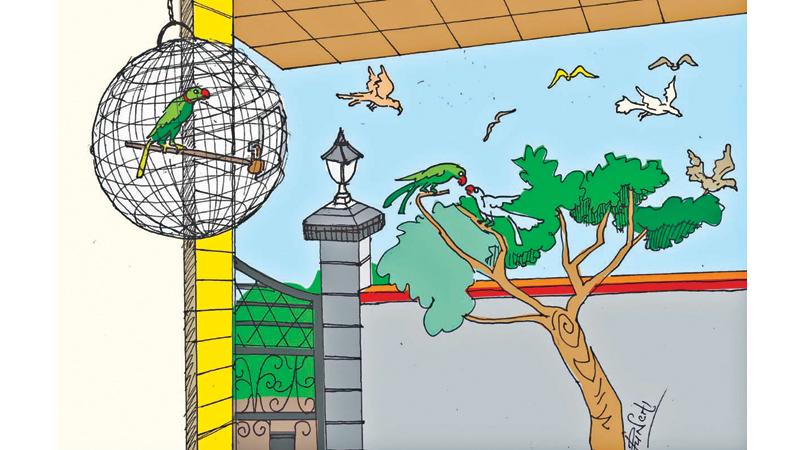 There was once a beautiful parrot called 'Kumari.' She lived in a silver cage. She had everything a parrot could wish for, but she remained unhappy.
A grief stricken bird
Every day she stared at the open space and the meadow in front of the house where her cage had been kept. She felt very sad whenever she saw other parrots flying in the sky. Thus she remained a grief-stricken bird. Kumari too longed to roam in the sky like other parrots. She found herself a prisoner in a silver cage. None of her relatives or friends came to see her. On the Thai Pongal day everybody was busy in the house. The housemaid brought her meals as usual but she forgot to lock the cage door.
Kumari waited until the housemaid went into the house. Then Kumari pushed the door of the cage wide open with her beak and flew away.
After flying for many hours she reached the forest where her parents lived. They were surprised to see their daughter after a long time. Soon her friends also came to wish her.
Today Kumari is a free bird in the vast forest. Whenever she sees a man, she grows suspicious.
She has realised that freedom is more important than silver cages and rich food.