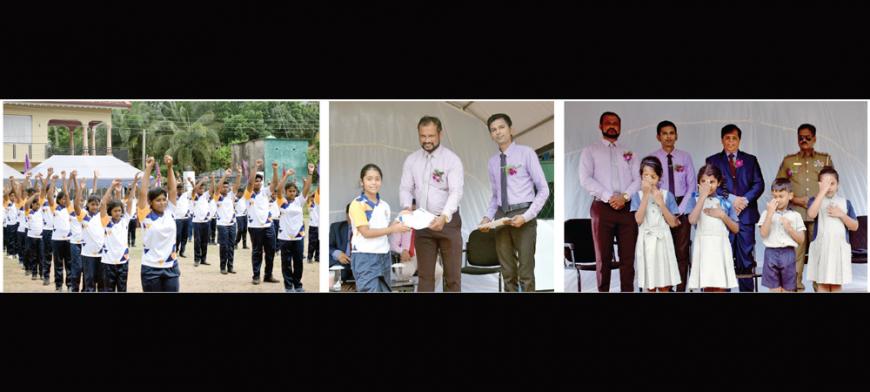 The Mass PT program themed, 'better body for a balanced life' of Sussex College, Wennappuwa was held recently under the patronage of the chairman and founder of Sussex College Network, K.A.S. Jayatissa.
The School Principal, R.S. Shanker welcomed the guests with parents and students emphasizing the importance of a healthy body and mind.
Various activities including physical warm up sessions, drill displays and other physical activities were conducted. All students were enthusiastic and participated in the program.
The best sports article under the junior, intermediate and senior categories and the best PT performer were presented awards to keep up their sporting spirit.