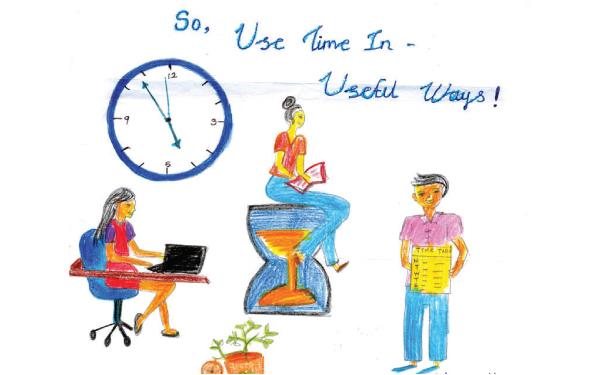 Time is very important and we shouldn't waste time. We can't get back the past time, so we have to spend time in a good way.

Hence, time is more valuable than money. Time helps us to manage time and organise our daily activities properly.
Also time is an important resource for students to work to a time table. There are common and true sayings like 'Time and Tide waits for no man' and 'Time is the same as Gold'. Time never waits for anyone. We have to go with time.
We have to spend our time in a meaningful way.
Time is very precious and it is forever without an end.
So use time in useful ways.
G. Siluni Sithumsa
Grade-C
St. Joseph's Girls' School
Nugegoda