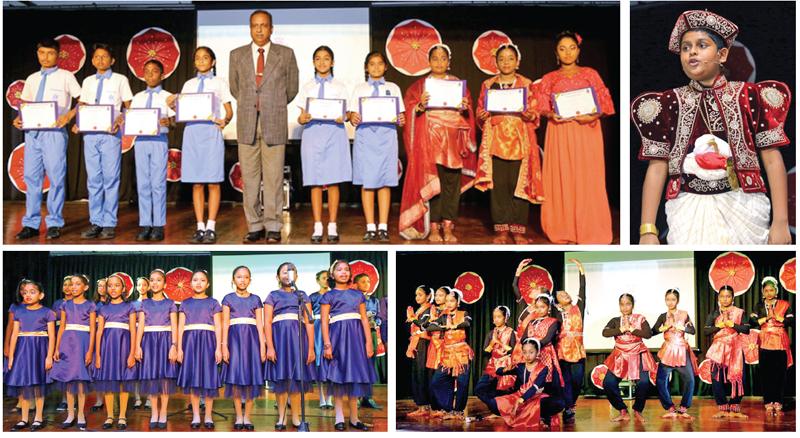 OKI International Junior School, the only Cambridge Pathway School in Wattala held its Language Day, Infinita Repetitio at the school auditorium.
The event was graced by Sudarshana Gunawardana, Chairman Independent Television Network, the Chairperson Nirmalee Saparamadu, CAO, retired Major General Athula Galagamage and the Principal NC Ratnayake.
The theme depicted the proud history of Sri Lanka, resonating an extravagant patriotic and memorable evening.
Pix: Ranjith Asanka