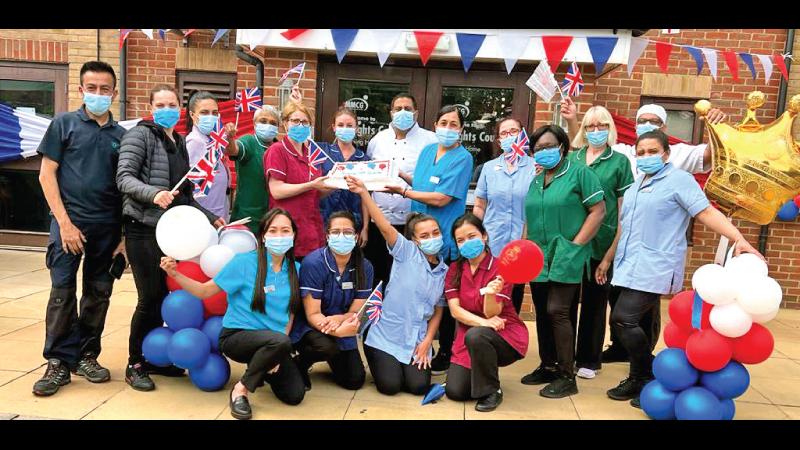 To commemorate 70 outstanding years of the Queen on the throne, there had been various events across from across the country to participate in a series of exciting events and activities to celebrate.
London was leading the celebrations. More than the youth, the elderly enjoyed the occasion. It was noticeable that many care homes in the country organised various parties. The residents, staff and their relatives joined these celebrations. Those who are over the age of 70 enjoyed it the most. The respect and love they have for the monarch was very noticeable.
The Maria Mallaband Countrywide Group also organised several events. One of their nursing homes, Knight's Court Nursing Home in Edgware, London organised spectacular events with food, music and dancing. Their manager, Natalie St Lewis and Deputy Manager Cathriona Ni Chiardha were instrumental in organising the party.